"With our leafy streets and parks, exciting cultural events, beautiful subtropical climate and a strong sense of community, we are truly a great city to live in. Over the past decade, Brisbane has undergone a significant period of growth to become a dynamic and vibrant new world city."
Graham Quirk
Lord Mayor of Brisbane
Brisbane City – Facts and Information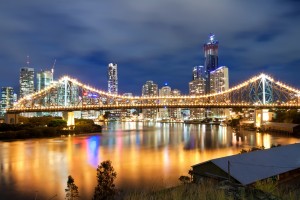 The Brisbane Metro area has a population of about 2 million people and over 20% of the population was born overseas. Brisbane is the third largest city in Australia. You can fly to the capital Canberra or Sydney for less than two hours.
The capital city of Queensland, Brisbane has over 180 suburbs and localities, so you have a vast range of places to choose to settle in. You will find the city centre easy to navigate through – its network of streets is kind of a grid-like one. The lengthwise streets are named after Queens, and the streets travelling across them are named after Kings. A 2-bedroom unit rent costs around $600 per week.
Brisbane has a subtropical climate where you will enjoy 242 days a year of sunshine and winter days with a temperature around 15°C. Although Brisbane suffered severe flood in the year of 2011, the city has recovered fast. Moreover, Brisbane City Council is the first Australian council to initiate and maintain a free online flood report (FloodWise Property Report) to help Brisbane residents understand their flood risk.
Top industries (in terms of employment) in Brisbane are the Professional, Scientific and Technical Services, (except Computer System Design and Related Services), the Food and Beverage Services and the Public Administration. According to the Australian Bureau of Statistics, the average annual salary in Greater Brisbane is around $52,000.
Coastal Brisbane is mostly mud and trees. However, in just an hour and a half drive, you can enjoy some of Australia's best seaside locations – the Sunshine Coast and the Gold Coast. Brisbane Botanic Gardens, Queensland Cultural Centre on South Bank, New Farm, Suncorp Stadium, Brisbane River and Queen Street Mall are only some of Brisbane's best hubs.
Moving to Brisbane: Tips to prepare for your move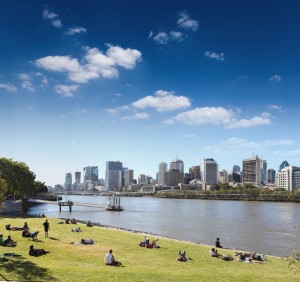 Undertaking a move to Brisbane can pose a lot of challenges. Moving your family and home to a new unknown place needs time and good planning.
Leave at least a month for preparation. If you need to make a last-minute move, then engage friends to help. Moving to a new country involves not only a tremendous amount of paperwork but a lot of legwork too. From arranging your visa to the packing of the last box and arranging the travel, there is a lot to do.
Working with professional and reliable overseas movers can guarantee a smooth and trouble-free move. Removalists can not only pack all of your household furniture and your belongings, but they can also acquaint you with the customs regulations and give you tips regarding the clearance.
Ask 5 movers that operate in Brisbane for a price estimate. Make sure you fully understand your moving quote – what is already included in the price and for what you may be charged additionally. Services like hoisting and storage are usually charged extra. Before deciding on a moving company, ask friends for a recommendation or check ratings and reviews at sites like MyMovingReviews.com. Make sure the company provides comprehensive insurance.
Make a list of al personal service providers, government and non-government institutions, utility providers you use and inform them about your move. Cancel all subscriptions and manage payments. Make sure you keep all medical records, bank statements and other personal documents in a safe place where they won't get lost during the move.
Moreover, when packing your items, dispose of all hazardous materials like your nail polish remover. Movers cannot transport hazardous and perishable items. Ask your removalist to provide you with a list of all items considered hazardous. Take special care of fragile and expensive items when packing.
Plan the cleaning ahead. You should leave your place cleaned and tidied. Usually, you start thinking about how to deal with the mess once you see the mess after movers leave the place. Either plan enough time for the sweep-and-scrub task or arrange a professional cleaning company.
Also, do not leave the travel arrangements to the last minute. Be prepared and know what to expect upon arrival. Unless somebody will be awaiting your arrival, research your transportation options, or if needed, find temporary housing and hotels.
You can find all the information you may need at the official Brisbane City Council website.