Overseas Packers & Shippers
Australian-International Moving Services
Need a company that specialises in international removals to and from Queensland and Northern New South Wales? Look no further than Overseas Packers & Shippers.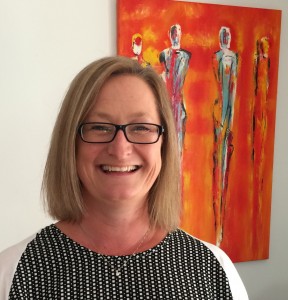 Established in 1976, we have over 40 years experience in overseas shipping. We are a family-run, privately owned business that prides ourself on our professionalism and outstanding shipping reputation.
We have achieved an international reputation as an acclaimed specialist in international relocation services and overseas shipping.
Why choose Overseas Packers & Shippers?
We are different than other overseas shipping companies. What sets us apart is our unique ability to listen, to understand the individual needs of our customers, and our personal approach. You won't feel like you're just another customer – we listen to your wants and needs, and will answer all your questions. We are here to make sure your move overseas is as smooth as possible.
We provide customised service at all levels, both within Australia and through our network of partners around the globe. We make sure every one of our clients receives a personalised service. We will visit your home to undertake an obligation-free in-home survey. One of our experienced international moving consultants will conduct the in-home survey to assess the volume of items you wish to relocate. This process allows for us to give an accurate estimation of your packaging and shipping options. Quotations can often be given on the spot. In-home surveys allow for us to tailor our service to your specific circumstance.
We don't believe in a one-size-fits-all approach. We work one-on-one with our clients to find the service that works best for them.
We understand that every international relocation is different. Sometimes you don't need all your belongings moved overseas immediately. Other moves are time sensitive and need to meet a deadline. We can work with different circumstances and timeframes. We are able to ship the items you need now while storing the remainder of the belongings until they are required to be moved.
Overseas Packer & Shippers will be there for you every step of the way of your moving process. From the very first enquiry right through until your goods are loaded onto the ship or plane, Overseas Packers & Shippers will be there to help. Throughout the whole process, you will be dealing with the one expert.
Our Services
At Overseas Packers & Shippers, we offer numerous shipping and moving services, including:
International Accreditation
We are internationally accredited by the prestigious FIDI – Fédération Internationale des Déménageurs Internationaux. We are also members of AIMA – Australian International Movers Association. Moving with a highly accredited company will mean your move will be smooth and hassle-free.
Overseas Packers & Shippers have over 800 partners globally. Think we can't move to your destination? Guess again. We can assist with relocating to any part of the globe. We stand by our slogan – "we've got the world covered."