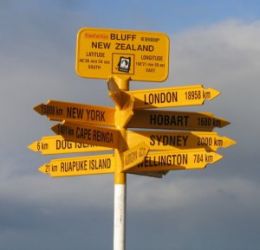 Want to move but not sure where to? Moving can be a daunting task at the best of times. If you don't already have a location in mind, choosing the right location can be a difficult and lengthy process. This article provides you with some ideas to help you find a location that best suits your needs, wants and interests.
When you are choosing a place to move to it may be helpful for you to make a list of things you enjoy. What hobbies do you have? what do you enjoy doing on the weekend? do you overheat in the summer or do cold winters make you miserable? These are some questions you might like to ask yourself. By considering these things you can come up with a list of things that you can reference when looking at a potential home. For example, if you enjoy art you might like to find somewhere that has art galleries and studios close by. If you enjoy sports maybe you should find locations where these sports are thriving.
If you are planning on moving country, it is worth doing some research into different cultures to see which one interests you. If you can afford it, travelling to different locations to have some first-hand experience within the culture can be very helpful in terms of discerning whether you would enjoy living there.
As well as considering your interests, you should also consider the cost of living in particular places. The cost of living can vary significantly from one country to the next and even from one city to the next. If you wish to maintain your current lifestyle, look at your available monetary resources and make sure you choose a place where you can maintain this desired lifestyle.
If you are moving to a country where you won't have family and friends this can also have a significant impact on your lifestyle. You might like to consider finding a friendly neighbourhood, or an area that has plenty of activities where you can meet new friends.
Thinking about moving to America? Have a read of this National Geographic article: 50 Best Places to Live article for some location ideas.