Shifting Belongings to New Zealand
Whether you are returning home or immigrating to New Zealand for the first time, Overseas Packers & Shippers have you covered with seamless services that meet all your moving needs.

Moving to New Zealand?
Grab our FREE GUIDE to get the inside scoop on the Kiwi's before you get there.
We will handle your move door to door utilising our network of FIDI FAIM accredited partners throughout New Zealand. Our partners will handle all the customs and quarantine requirements on your behalf and will be in regular contact during the customs clearance process.
Like moving to Australia, New Zealand has very strict Quarantine and Customs regulations. If you plan on moving to New Zealand from Australia, Overseas Packers & Shippers will supply you with all the Customs and Quarantine information and forms ensuring these are correctly completed prior to your goods departing Australia.
Another great font of information about moving to New Zealand can be found here.
Customs & Duty-Free Importation
When moving to New Zealand your household or related effects such as motor vehicles, boats and caravans to qualify for concessionary entry (duty and GST free) into New Zealand, the following requirements must be met:
You have entered New Zealand and have a document authorising residence in New Zealand on the day your possessions are imported.
You have lived outside New Zealand the entire 21 months before you arrive in the country.
Your household goods were owned and used by you before your departure date.
Your vehicle has been personally owned and used by you at least 12 months before you depart for New Zealand or the day the vehicle is sent for shipping (whichever comes first).
The goods and/or vehicle you are importing are for your personal use and not for exchange, sale or gifts.
Some goods will not qualify for duty-free entry unless you can prove that you have made personal use of the items prior to your move to New Zealand. These goods include:
Goods that have been purchased and shipped directly to escape local taxes in the country of export.
Replacement electrical equipment with New Zealand standards of operation
Commercial goods that do not qualify as household effects if they have a commercial nature, for example, factory plant and office equipment.
The New Zealand Customs Service strictly enforces these conditions and hold no licence to change these rules depending on particular circumstances. If an item does not meet the above criteria, you will have to pay Customs Charges.
Quarantine Information
As you might expect, quarantine when moving from Australia to New Zealand, quarantine is taken very seriously. MAF Biosecurity are in charge of protecting New Zealand's environment and agricultural industry. They have strict regulations when it comes to shipping items to New Zealand that have a high risk associated with them. To ensure your possessions arrive hassle free, we take a detailed inventory while packing. Our partners will then submit a complete list to the Biosecurity Officer as part of the clearance process. Your shipment may be subject to inspection by a quarantine officer if it holds particular contents, and may undergo fumigation if ordered. As you will be required to pay these charges, our partner companies will inform you if your contents are likely to undergo charged procedures.
Items subject to inspection generally include:
Outdoor furniture, spiked shoes, bicycles, garden tools, bicycles, golf clubs, horse riding gear and camping equipment. Before shipping, you should thoroughly steam or pressure wash any of the items listed above.
Vacuum cleaner: Empty and clean your vacuum cleaner prior to shipping.
Cane products: Our suggestion is that you should avoid shipping items made from cane unless you know they are commercially manufactured. If you have bought cane products from markets they will probably require fumigation.
Food: Commercially manufactured and sealed food is acceptable for you to include in your shipment. You should keep the amount of food you import to a minimum and be aware that prohibited items are subject to regulations.
Goods you have packed yourself.
You must not ship the following items:
Meats (canned or dried), spices (unless commercially prepared), honey, dairy and egg products.
Any kind of plants.
Beekeeping equipment.
Any form of ivory, tortoise or turtle shell.
Any items made from endangered species (or any derivatives). These include tigers, wild cats, dolphins, rhinoceros, whales. This includes sporting trophies, unless you have a CITES certificate for each item.
Pine cones (make sure your Christmas decorations don't include pine cones).
Call us to discuss any doubts you have about possessions you want to include in your shipment. You can also find additional information at the Ministry for Primary Industries (NZ).
Useful Forms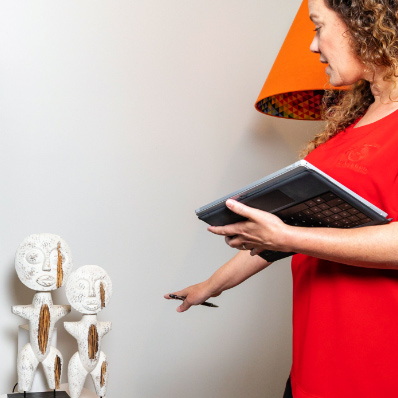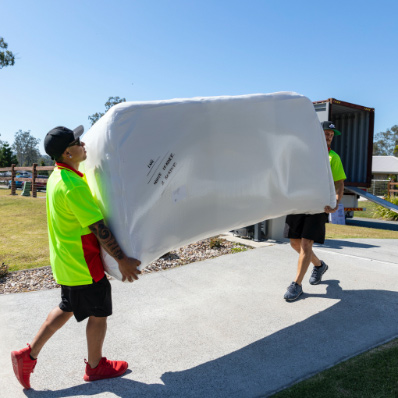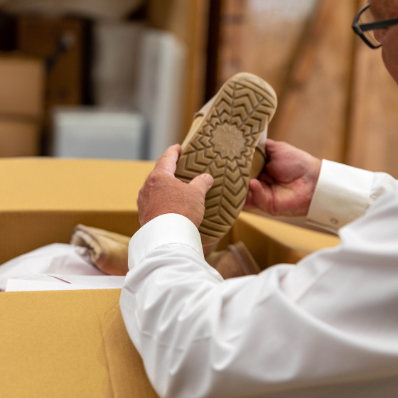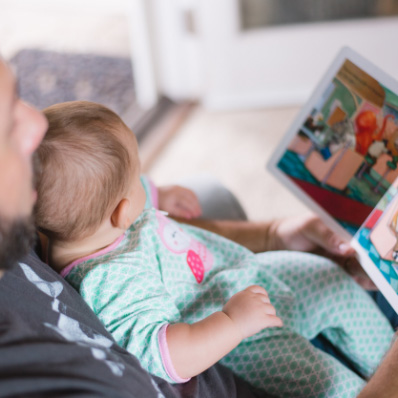 We take over the complicated process of moving…
Helping our clients pack, organise insurance, liaise with shipping officials on their behalf and unpack at the end of the move.
Learn more about our process