Overseas Shipping
Options
Overseas Packers & Shippers are a family owned and operated international removal and storage business. In addition to removal services, we can assist with insurance, storage, providing packing materials,

vehicle shipping

and offering general assistance with customs clearance.
We are both experienced and passionate, having helped families, couples and individuals move to and from Australia for over 40 years. As we are family operated, we understand the pressures of handing over the responsibility of keeping your precious belongings safe and we are committed to treating each move as if it's our own, with our experienced team being trained in careful transportation for all of our overseas shipping services.
On top of our experience, we are proud to be internationally accredited by the prestigious Fédération Internationale des Déménageurs Internationaux and members of the Australian Movers Association. Being part of these two associations means we are constantly held to a high standard, so you can rest assured your move will be carried out professionally. Essentially, we want to take over the complicated process of moving for our clients and make it a stress-free and enjoyable experience.
No two moves are the same and we strive to create a highly customised experience that completely suits the needs of our clients.
Find out how much your overseas shipping will cost.

Moving Overseas and Shipping Options:
Depending on how many items you have to move and what your budget is, Overseas Packers & Shippers have a range of shipping methods and options available. These include a full container load, shared containers, less than container load or air freight. Being an international removalist, Overseas Packers & Shippers can assist you in finding a shipping solution that suits your desired delivery time, budget, volume of belongings and routing considerations. Below is a brief summary of each of our shipping options.
Full Container Load (FCL)
If you choose a full container load, you are paying for the entire shipping container and will not share space with any other parties. Therefore, this option is best suited to those who are taking a large amount of belongings. Containers come in both 40ft and 20ft sizes with a 20ft container holding the content of an average 3 bedroom home while a 40ft container will cater for larger homes and even vehicles.
One of the major benefits of a FCL is that you don't have to wait for others to fill up the rest of the container before it is shipped, meaning your goods can arrive faster.
Groupage (Shared Container)
A groupage container is perfect for those who don't have enough items to fill a full container, or for those who are on a budget. This is because in a shared container, you are only paying for the room you're taking up, meaning you have the flexibility to tailor the service to your budget.
Less than Container Load (LCL)
If you don't have enough items to fill an entire container, or if the country you're shipping to doesn't offer a groupage service, LCL is the best option. With this service, your goods are taken to the shipping line, placed in their own container and shipped to the port.
Air Freight
If you need your goods moved immediately, air freight is the quickest method of sending your goods overseas. Your items will arrive within 7-10 days; however, you will pay more for the speed and convenience.
Shipping Overseas from Australia:
Australia has some of the strictest biosecurity laws in the world; therefore, there are some important things to consider before shipping your goods down under.
Any goods that you're shipping to Australia without yourself are considered "Unaccompanied Personal Effects" (UPE's). This includes things such as motor vehicles, commercial goods, bequeathed goods and internet purchases. In order for these goods to be allowed into Australia, certain conditions must be met which you can read about here. There is also a long list of items that you need to declare before coming to Australia including food, live animal and pet products, diary and eggs, plant materials, seeds, fresh fruit and vegetables and more.
It's very important to adhere to these regulations as penalties of up to $66,000 or even jail time can occur. At Overseas Packers & Shippers, we can assist with the declaration process and advise which of your goods you can and can't bring into Australia. Our quarantine monitor will check through all your bags to ensure that your belongings are handled safely as they are inspected before being repacked for delivery.
Shared Containers and Small Overseas Shipment Options:
Shared container shipping and small shipment options are ideal for those who don't have an entire house worth of goods to ship.
With a shared shipping container or groupage shipping, you have the option of sharing a shipping container with other movers, meaning you only have to pay for the amount of space you're taking up in the container. This makes it a great option for people on a budget or who don't want to ship their small amount of items in a 'less than container' load.
On the other hand, if you're shipping a very small amount of items, such as a few boxes of clothing or just one piece of furniture, it is a good idea to consider air freight. Choosing air freight, your items will arrive within 7-10 business days, which is perfect for last minute shipments or if you can't afford to wait for your items to arrive. Keep in mind that air freight is a slightly more expensive option if you're on a tight budget.
Shipping Vehicles Overseas:
Overseas Packers & Shippers are 4th Generation International Removalists.
Overseas Packers & Shippers can ship a variety of vehicles overseas including vintage cars, motorbikes, family cars, trailers and even children's toy cars.
Our team can also assist you with ensuring your vehicle meets the requirements of your new country including safety and any modifications that need to be made. We also assist with shipping jet skis, boats, caravans and trailers.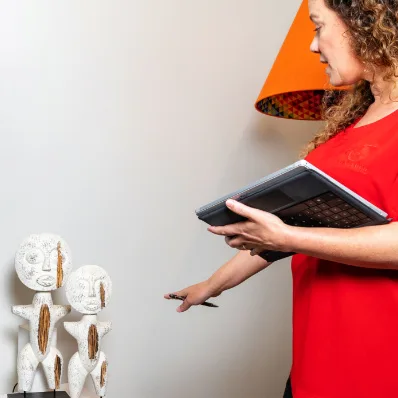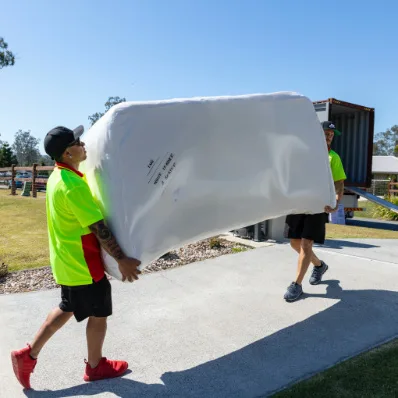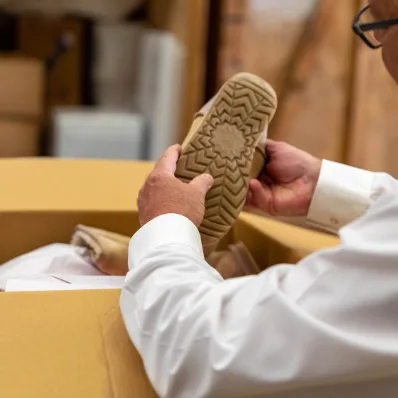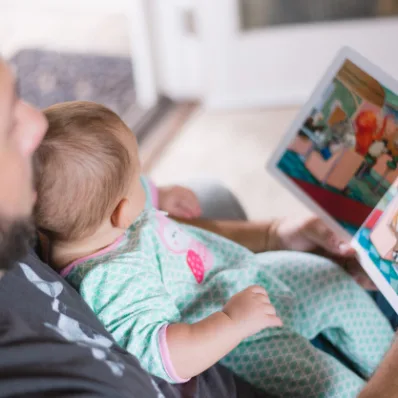 We take over the complicated process of moving…
Helping our clients pack, organise insurance, liaise with shipping officials on their behalf and unpack at the end of the move.
Learn more about our process