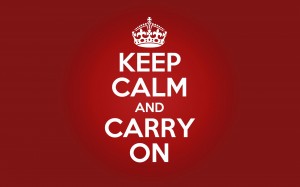 Moving abroad is a big decision, and something that often goes hand in hand with a big decision is nerves. Sure, some people might find it relatively easy to pick up and skip the country, but for others the nerves might get the better of them.
The prospect of moving to a new culture can be quite daunting and nerve racking in itself. Rather than worrying about how you will fit into this new culture, do some research and learn about the different aspects of this culture. Chances are you will find some things that interest you and that you can get excited about. If possible, find people from the country you are moving to and talk to them to make yourself more familiar with the culture. Another tip is to talk to expatriates about their experiences and ask how they adjusted to a new culture. Some links to popular expatriate forums can be found in in the expatriate blog article on our website. Culture shock is a natural part of moving abroad, don't let it discourage you from  taking a great opportunity.
Maybe you are nervous about leaving familiar things behind. Chances are, the things you think you will miss most can be planned for and factored into your new life. Once you identify the things you are nervous about leaving behind, write them down and think about ways you can factor them into your life overseas. For example, maybe you are nervous about leaving family and friends behind. If you organise a good internet connection overseas you will be able to see and talk to those you hold dear from across the ocean. If you find yourself missing the company of a friend you can organise a Skype video call with them and watch a movie together. Though nothing beats the physical company of a loved one, technology makes it easier than ever to keep in touch.
Another tip is to load some of your favourite TV shows from your home country onto a hard drive to take with you. If you plan ahead and make a collection of shows you will cancel out the possibility of losing access to these shows after moving. This may seem like a simple idea, however having this small item of familiarity to factor into your days abroad can help you feel more at home.
Last but not least, keep in mind the reason you want to move abroad and the things you are looking forward to in this new place. It's natural to be nervous when it comes to the new and unknown, but if you can keep the positive things at the front of your mind it can make these nerves more manageable.