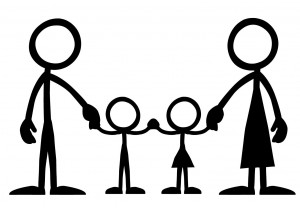 Moving abroad on your own or with a partner is difficult enough as it is. When children are involved, the moving can become much more difficult and emotionally draining. Despite this, if you are well prepared and informed you can make the move much easier on both yourself and your children.
For a child, moving can be a huge challenge because they are leaving a place where they feel comfortable and secure. Depending on their stage in life, they will have friends, favourite hang out spots, a school they have settled in to and a culture they feel comfortable in. If you are moving overseas with children you should be prepared for a variety of reactions from them.
Even though you might be afraid of how your children will respond, it is a good idea to keep them in the loop with the moving plans. Telling them as soon as possible will give them time to get used to the idea and explaining why you are moving will help them to understand. Try not to tell your children all the details straight away, as this might overwhelm them. Instead you could tell them the main reasons you are moving, give them time to process and understand, and then explain further when they are ready.
Researching the new country with your children can also help get them used to the idea. Find out what clubs and societies are in the area, what the culture is like, what activities the children can be involved in and what the neighbourhood is like. You should also research the school system and make sure your children are aware of any differences between their old school and their new school. Even though it is a stressful and difficult time, try to be as positive as possible about the move. Your children are more likely to be positive if they see that you are looking forward to the move.
Taking familiar items can help children to settle in. If you allow them to take their old toys, DVDs and things they hold dear they will have something familiar to play with and watch when you get to your new home. Give each child a box that they can pack themselves so they feel involved in the preparation and can choose what they would like to take. This might not only make them feel a little bit more comfortable during the preparation for the move, but will also give them something familiar in a potentially very different culture. If they are old enough, let your children arrange their own room when you arrive at your new home.
It is important to give your children the chance to say goodbyes to their friends before you leave. A good idea is to help your child organise a party or get together with fun activities to help them feel positive about the move. If your child is old enough to use the computer, ensure them that they will be able to email their friends when they arrive at their new home. If they are interested, a nice idea might also be to get them a writing pack with fun stickers and coloured pens so they can write letters to their friends.
Lastly, make sure you set aside time to explore your new home with your children. When you are unpacking the house, you might like to take a break at lunch time and go on an outing to get to know the area with your children. This will give you a chance to find the places you researched with your children before the move.