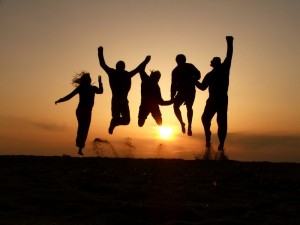 Living in a country and culture different from the one you grew up in can leave you feeling both geographically and psychologically separated. Maybe you are, or have recently, moved to a new place and want to make friends and set up a support network, or maybe you need advice from another expatriate. We have put this article together to provide expats with some great networking tips.
Join a class, group or club
Do some research on clubs, sports activities, interest groups and even support networks. If you are interested in soccer, join a soccer club; if you like reading, join a book club; if you like art and craft, join a creative club. When you join these groups, attend them with the intention of making friends and don't be afraid to put yourself out there.
Connect with other expats online
There are some great websites where you can take part in expat forums, keep up to date with news and find out when there are expat meet and greet events on in your area.
http://www.justlanded.com/
http://www.internations.org/
http://www.expatfocus.com/
Make friends at work
If you have landed a job overseas, don't treat it as just a job, treat it as an opportunity to meet people. Workplaces will often have a social get together here and there. Even if you are worn out after a long days work, make an effort to go along to 'Friday drinks' or other social get togethers with colleagues.
Be Kind
This one may seem obvious, but this simple action can help you make reliable friends. If you have a kind and giving attitude towards people, you are more likely to develop a friendship where you can help each other out. This is particularly important in a situation where you have moved and no longer have good friends to rely on when you have an emergency. Embrace being kind!