Placing some of your belongings in storage can be a great way to declutter or buy you some time when moving to a new home overseas. Whether it's for the short or long term, storage is a great solution to keeping your belongings without having to fit them into your new place of residence straight away. If you just need to store them for a few months while you find your new place, or you wish to keep them in storage for years while you live overseas, Overseas Packers & Shippers provides excellent storage solutions for anyone looking to move internationally. To help you plan, we've compiled a couple checklists for you to tick off to make the most out of short- and long-term storage options for your belongings.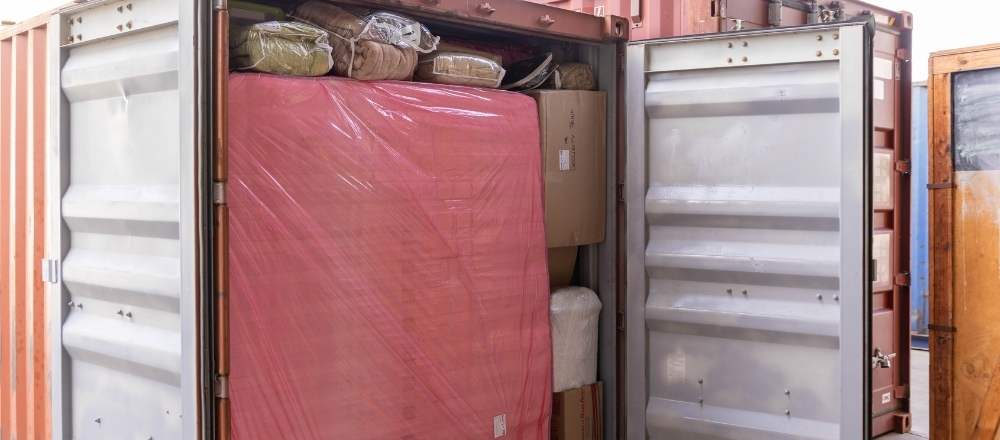 Short Term Storage Checklist
Short term storage is often defined as any storage period that is under three months. This option is ideal for any families or individuals that are moving overseas but haven't yet decided on their long-term residence. It's also a popular solution for businesspeople who travel between two countries for work. If you're planning on storing your possessions for the short term, then you should follow these tips to get the most out of your storage experience. When you are searching for a short-term storage solution, make sure to ask plenty of questions, including:
Will the storage be climate controlled? Extreme temperatures can have a negative effect on belongings such as electronics. If you are planning to store your possessions in a location during a severely hot summer or cold winter, then you should ensure that your storage facility is being climate controlled at all times.
Is there easy access to your belongings? As you'll be accessing your items after only a short period of time, then you should make sure that you've left an easy-to-access aisle between your belongings so you can get to them with no difficulty.
Once you've found your short-term storage provider and are getting ready to send your belongings off to their temporary new home, make sure to:
Label everything. Labelling every box of items will make it easy to identify what's what when you pick them up after a few months.
Cover any pieces of furniture in a blanket to protect them from dust. This will ensure your furniture is ready to be used straight away and mitigate any dust allergies when you use your furniture again.
Wrap your fragile items in protective material such as bubble wrap or packing paper. This is so that they'll stay secure while in storage and when you come to move them after a short period of time.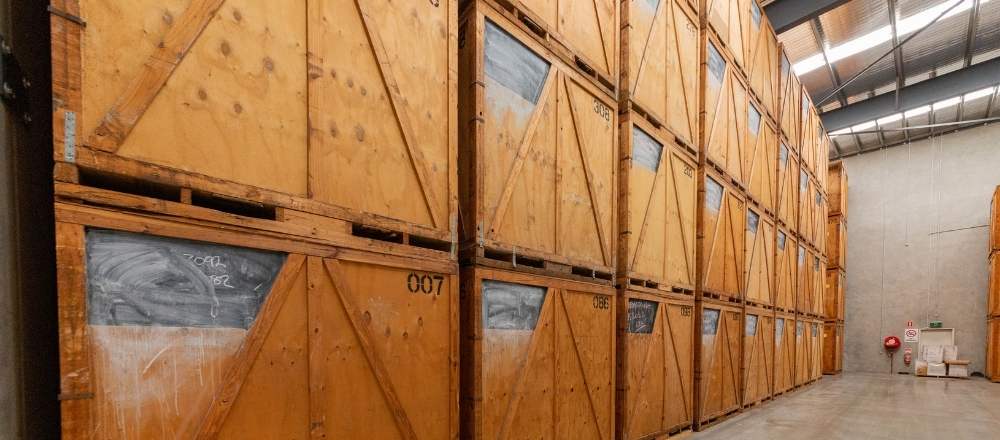 Long Term Storage Checklist
Long term storage is when you securely lock away a selection of your belongings for months or even years at a time. This is a popular choice for people and families moving overseas who don't want to ship over all their possessions, but also wish to hold on to some of their items for personal or financial reasons. Because you may be away from your stored items for a long time, these tips are especially important to consider when moving overseas.
Choose your boxes wisely! When choosing boxes for long term storage, it's better to go with plastic boxes with snap lids than cardboard boxes. This is because cardboard is more likely to degrade and buckle over time, whereas plastic boxes provide greater longevity, even when placed in a large stack.
Pack your clothing and linen wisely. Don't pack your clothing and other belongings in plastic bags as they can trap moisture and cause water damage to its contents. Plastic vacuum seal bags, however, are a great way to keep your possessions free of any mould or mildew building up.
Treat your electronics with care. Any electronics cords should be wrapped up tightly to avoid them getting damaged.
Make sure there is appropriate airflow. Airflow and ventilation are important in long term storage. Make sure that there is at least some breathing room between your stacks of boxes and other items. You could also place your items on pallets so that air can circulate underneath your possessions.
Get in Touch
For more expert guidance on overseas moves, why not check out our change of address checklist? Overseas Packers & Shippers can help you throughout the entire international moving process, including storing any of your belongings for however long you need. For more information, reach out to us today on 1300 732 686.