When moving to Australia, there is certain information that you need to make known to the relevant authorities before you can be granted entry into the country. It's a requirement by law that anyone moving to Australia must declare specific items and personal information as a security measure to ensure the safety and wellbeing of the country's citizens and residents. Failure to declare will result in penalties, but by following your obligations as someone coming from another country, you will be allowed to enter Australia without any unnecessary headaches.
Overseas Packers & Shippers are international travel experts who can tell you everything you need to know about declaring information. For a detailed list of items that you need to declare, check out our article on Moving to Australia: What You Need to Declare. Today, we're going to take a broader view of your responsibilities as someone who is moving to Australia.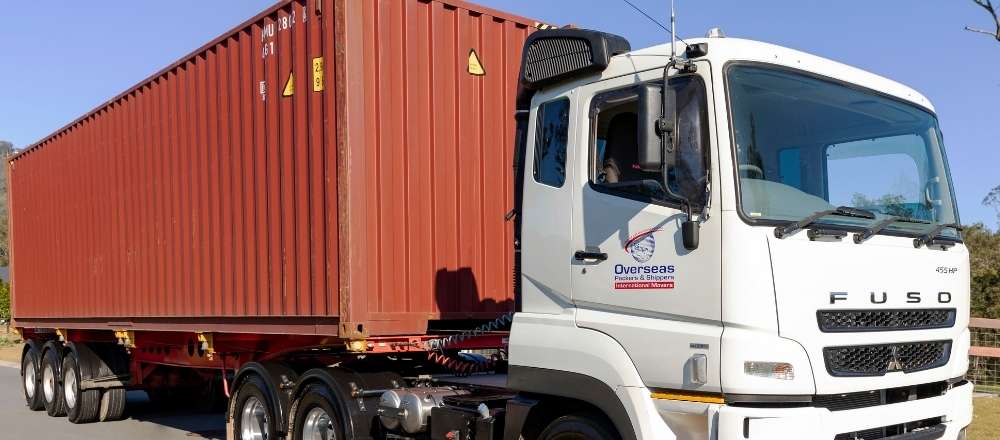 What You Need to Declare at Australia Customs
Australia's international customs are a security measure to prevent any potentially harmful substances or items from entering the country. You will need to declare certain plant materials, foods, and animal items at customs as these possessions may introduce harmful pests and diseases that could have a negative effect on Australia's people, wildlife, and environment.
If you fail to declare these items, then you risk being fined serious penalties. These penalties range from an infringement notice of up to $2664, to being convicted of a criminal offense which could cost you upwards of $420,000 or 10 years in prison.
The risks simply aren't worth it. Declare your items at Australian customs so you won't run into any issues when trying to enter into the country.
Do I Need a Declaration to Enter Australia?
Under Australia's current biosecurity laws, you must complete an Australia Travel Declaration at least 72 hours before moving to the country. This declaration must be completed by anyone who is travelling to Australia and includes the following information:
Contact details in Australia
Vaccination information
Flight details
Health status
Quarantine information
The Australia Travel Declaration is to ensure that the Australian Government has all the relevant information to properly handle your entry into the country – especially for travelers who have tested positive for COVID-19 or who are coming from a recognised COVID-19 hotspot. Those who haven't completed the declaration may not be able to board their flight to Australia. You can find out more about the Australia Travel Declaration by clicking here.
What Items Cannot be Sent to Australia
While certain items need to be declared before entering Australia, others simply cannot be brought when moving to the country. These items are considered a serious threat and penalties will be issued if they are found in your possession at customs.
These items include:
Automatic/Balisong/Butterfly knives
Blowguns
Cats & dogs (must be imported under strict conditions)
Concealed blades/daggers
Electric shock devices
Firearms
Fireworks
Live animals
Live plants
Paintball ammunition
Soil, mud or clay
How Much Cash Can You Bring into Australia?
There is no limit to the amount of physical currency that you can bring into Australia. However, you must declare any cash that has a combined total of over $10,000 in either Australian or foreign currency. You must also disclose any non-cash forms of money if asked by the Australian Border Force or a police officer. These measures have been put in place to mitigate the risk of money laundering taking place over international borders, but otherwise, there are no restrictions to the amount of cash that you bring with you when moving to Australia.
Moving to Australia with Overseas Packers & Shippers
Overseas Packers & Shippers are your international moving experts. If you need any more information about declaring information when moving to Australia or need a trusted removalist to make your overseas move a breeze, then get in touch today on 1300 732 686.