Packing Made Easy for Your Next Move
Packing before a move can seem chaotic at best, but it doesn't have to be that way. By taking a few steps before and during packing, it will become a much easier process that keeps you organised too. Make your next home move less stressful with our tips on how to pack efficiently.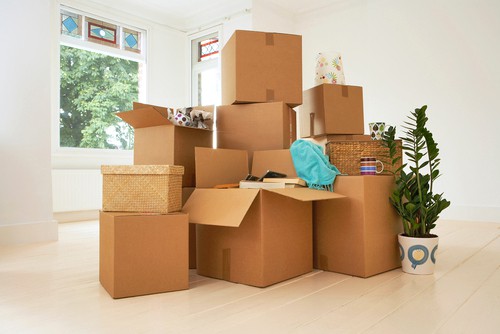 Pack Essentials Separately
Moving day can be exhausting, so the last thing you want to do at the end of the day is dig through boxes for daily essentials, so pack them up separately, ideally in an overnight bag. Have a change of clothes, toothbrush, and other things you may need right away. Having an overnight bag packed with essentials also allows you to get some rest before worrying about unpacking.
Label Everything
One of the biggest mistakes people make whilst packing is not labelling boxes properly. Always have a marker nearby to clearly write on the boxes what room the items are from. Then when you arrive at your new place, put the boxes in their designated rooms right away to help stay organised.
Keep Cables Together
With home technology generally comes a lot of cables, and these can easily get tangled in the move. Before unplugging anything, take a picture of where they go, to help you set everything back up again in your new home. Then roll the cables up and tape them together. This will prevent them from getting tangled.
Use Rubbish Bags for Clothes
Instead of using boxes to neatly pack away clothes which will eventually get heavy, save time and money by using large rubbish bags. This is especially helpful for clothes that are hanging up in the wardrobe. Simply pull a bag up over the clothes that are hanging up in the wardrobe from the bottom up and either tie it at the top, leaving the hook of the hanger exposed or remove the hanger completely. This will be a huge timesaver!
Declutter
There is no better time to declutter than when you're packing. Have boxes for packing as well as boxes for things to store and donate and a rubbish bag. As you go through packing, ask yourself if you have used the item within the last three months and if there are plans to use it within the next three. If not, then consider storing it or donating. If you have an item that is no longer fit for purpose, don't be afraid to throw it away!
Taking the time to declutter will not only reduce the number of things you need to move but also helps clear the mind and reduces stress in the home as research has shown many mental health benefits that come with decluttering. There is also the added bonus of helping out a good cause when you choose to donate unwanted items.
Give the Home and Garden a Clean
Finally, give your home a good clean. This will prepare the home for the next tenants, make it attractive to potential buyers or make it nice for when you return if leaving only for the short-term. This may seem like the last thing you want to do after all that packing, so consider professional home cleaning services.
Have a garden area? Then give that a tidy too. Cut back any overgrown plants and trees and rid of any weeds. Make sure the grass is cut, and all loose dirt and debris are removed. Let professional garden services handle this for you as they have the right tools for the job and know what to look out for in terms of weeds, rotting trees, etc.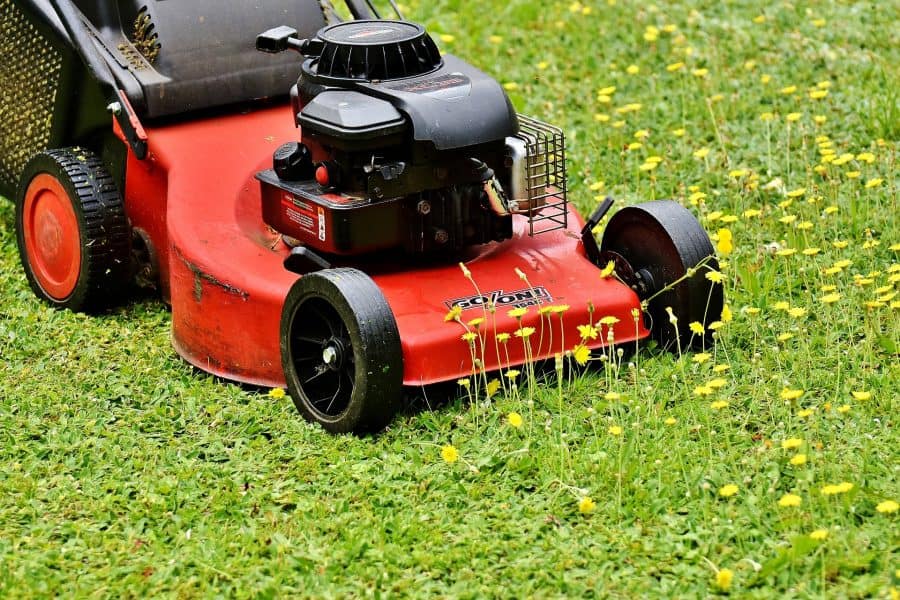 Let the Experts at Overseas Packers & Shippers Help
As an international removalist, Overseas Packers & Shippers can make your move even easier with our professional packing and moving services. Our packing experts will carefully pack away your belongings, ready for a move either short or long-distance. We can even handle all your moving overseas shipping needs too!
Then use our household cleaning and garden services to leave your indoor and outdoor areas gleaming. Contact us for a free, no-obligation quote, and let us take the stress out of moving.