Article current as of 10 August, 2021.
The COVID-19 pandemic has caused major disruptions for Australians looking to move overseas since the Australian Government announced strict border restrictions in early 2020. The health risks posed by the virus have resulted in a large number of the world's countries closing their borders to visitors, meaning that international moves have become extremely limited. However, the Australian Government is currently offering travel exemptions to people looking to move overseas for exceptional reasons. If your current situation qualifies you for one of these outward travel exceptions, then here's everything you need to know about which countries you can currently move to and what you need to do once you arrive there.
Applying for a Travel Exemption
If you are an Australian citizen or resident, you may be eligible for an overseas travel exemption if your circumstances meet the required criteria. For those looking to live in another country, this reason may be:
Helping to provide aid in response to the COVID-19 outbreak
Receiving a new job offer or relocating for your business
For national interests
On compassionate grounds
To receive urgent medical treatment not available in Australia.
For more information on what qualifies you for a travel exemption, what proof you need to provide to acquire the exemption, as well as information for temporary visa holders living in Australia, visit the Leaving Australia page on the government's website.
If you would like to apply for a travel exemption, you can begin applying online right now.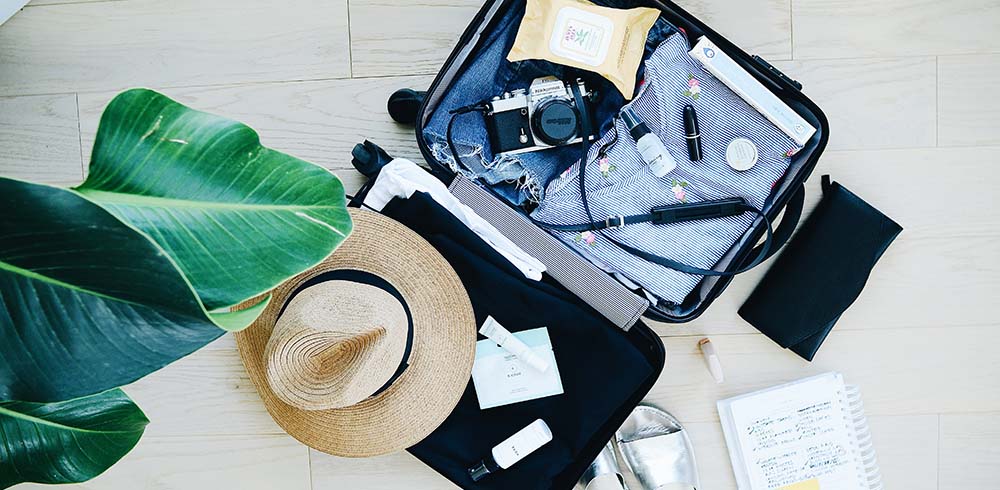 Where Can You Travel?
Different parts of the world have been affected by the pandemic to varying degrees. If you are an Australian looking to move overseas, you should carefully consider the current state of your destination country's COVID-19 situation and what requirements you will need to fulfill before you are let into that country.
All Australian residents under the age of 50 who have been granted a travel exemption are now eligible for a COVID-19 vaccine. It is strongly recommended that you get vaccinated before you move overseas, as many countries require proof of vaccination before you can enter. Visit the vaccine eligibility checker for more information.
Below is the current up-to-date travel advice and restrictions for some of the most popular countries that Australians may move to. For a frequently updated list of travel advice for all countries, visit the Smart Traveller website.
New Zealand
The quarantine-free bubble between Australia and New Zealand has currently been suspended due to the rising number of cases in Australia. Currently, if you are moving to New Zealand you will need to enter Managed Isolation for a minimum of 14 days.
United States
While the pandemic remains a major concern in the United States, Australians with travel exemptions can currently move there as long as they provide proof of a negative COVID-19 test within three days of their departure.
United Kingdom
The United Kingdom uses a traffic light system to determine the requirements for visitors. Australia is currently listed as a "green" country, however this may change depending on Australia's COVID-19 situation. This means that Australians moving to the UK have to take a COVID-19 test before and after arriving in the country, but do not have to quarantine unless either of these tests return a positive result. However, if you transit through a country on the "amber" or "red" list of countries on your way to the UK, then you must follow the restrictions for those countries.
Japan
With the current state of emergency in several of Japan's largest cities, it is highly recommended that you do not travel to Japan under current circumstances.
Move Internationally with Overseas Packers & Shippers
While the COVID-19 pandemic continues to disrupt international travel, you can at least have the peace of mind that any overseas move will be handled effectively in the safe hands of the Overseas Packers & Shippers team. We guarantee quality international moving services that will take the stress off your shoulders and ensure that your belongings safely and efficiently reach their new destination. If you would like us to help you on your journey, then give us a call today on 1300 732 686.