In spite of everything going on with the world's international travel at the moment, 2021 may just be the year for you to move out of Australia and live in another country as an expat. While this is a massive decision to make, and one that needs to be made carefully during the COVID-19 pandemic, there are still endless rewards to moving abroad as an expat this year. As experts in international moves, Overseas Packers & Shippers are here to help you understand everything you need to know about expat living in 2021 – from what COVID-19 restrictions apply for Australians to which countries have responded best to the pandemic.
Is Moving Overseas Allowed During COVID-19?
As of August 10 2021, Australian citizens and permanent residents are not allowed to leave the country unless they qualify for an outbound travel exemption. To be eligible, you need to prove that you are moving for exceptional circumstances, such as for work, providing aid, for national interests, or on compassionate grounds.
While this means that moving abroad as an expat in 2021 isn't exactly streamlined, it also isn't impossible. However, you also need to consider the entry requirements for your destination country and how that country has responded to the COVID-19 pandemic. Remember, once you leave Australia, you will no longer be covered by the country's healthcare system and the federal government is limited in how they can look after you in another country.
With that said, there are still plenty of countries around the world that have done an admirable job handling the spread of the virus. New Zealand, Iceland, Latvia, Switzerland, Norway and Taiwan have all deployed smart strategies to help control the pandemic within their borders and would make good destinations for expats in 2021.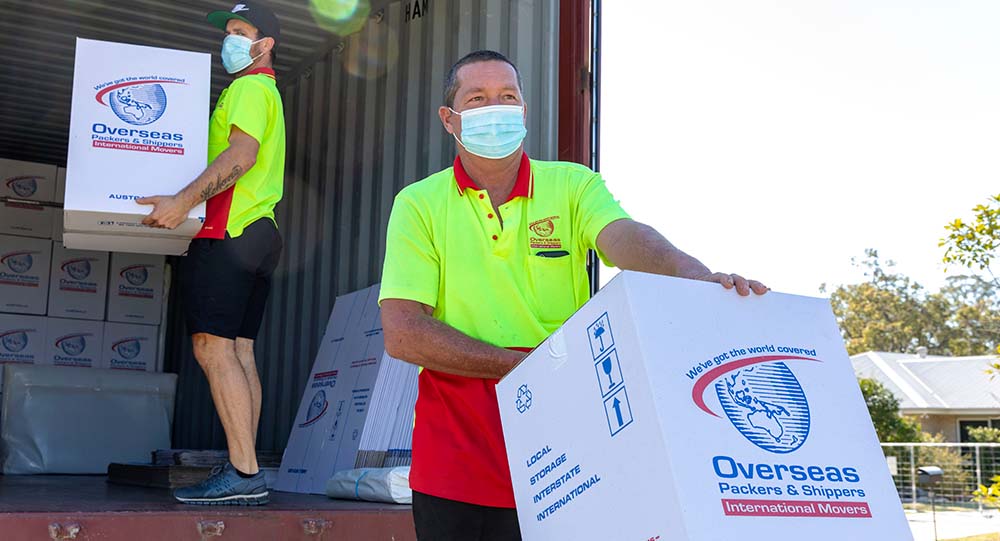 Checklist for Expats in 2021
If you have been granted a travel exemption to move overseas in 2021, then there are a few things you'll have to do before, during and after your trip. To help, we have created a handy expats checklist that you can use to ensure that your move will go as smoothly as possible.
Research your destination country's entry requirements and current COVID-19 situation. This information can change rapidly, so make sure you keep up to date with all the travel advice and restrictions on the government's Smart Traveller website.
It's likely, and highly recommended, that you will need to get a COVID-19 vaccine before you enter your new country. Visit the vaccine eligibility checker for more information.
It's also very possible that you will need to get a COVID-19 test either before or after you arrive (or possibly both).
Make sure you apply for any visas that you might need to live or work in your new home country.
Sort out your new accommodation.
Decide whether you are moving your vehicles and/or pets with your other belongings.
Look into what the healthcare system is like in your new country and make arrangements to organise insurance once you get there.
Talk to your bank about transferring your accounts over.
There is obviously a lot to consider when moving abroad as an expat – especially in the middle of a pandemic. But if you plan and prepare well ahead of time and follow all the recommended guidelines, then your dream of living and working overseas can still become a reality.
Moving Abroad with Overseas Packers & Shippers
No matter what your plans are for moving to another country in 2021, Overseas Packers & Shippers are the leaders in conducting an efficient and cost effective move. Our experienced team will help you move your belongings safely from one country to another while taking a lot of the stress out of your hands. If you would like to make use of our expert overseas moving services, then give us a call today on 1300 732 686.