With the Oscar Academy Awards ceremony nearly upon us, people from all over the world are eagerly waiting to see if their favourite will be a winner. So what can we learn about living overseas from this year's Oscar hopefuls?
The Great Gatsby and The Wolf of Wall Street
Perhaps Leonardo DiCaprio has a thing for New York. We know we sure do – and who wouldn't? Whether you're a 1920s flapper or a 1990s stockbroker, a party is not just a party when you're in the city that never sleeps. Both the 20s (the setting for Gatsby) and the 80s/90s (Wolf of Wall Street) were times of great economic growth, rapid modernisation and raucous decadence. Leo's characters in the two films are living the high life – parties that never end, endless opportunities, fed by wild dreams of the future. Of course, for both Jay Gatsby and Jordan Belfort, these are dreams that can't last forever. But for now, this is New York to a tee, and should be at the top of everyone's travel list (if it's not already!).
The Hobbit: The Desolation of Smaug
If there's anything this movie taught us about living overseas it would have to be that New Zealand is an incredible destination. The Hobbit: The Desolation of Smaug was shot entirely on location in New Zealand and features the beautiful scenery that the country has become famous for through the Lord of the Rings trilogy. Thankfully you won't have to keep an eye out for giant spiders while tramping through New Zealand forests. In fact, there are almost no animals that are venomous or dangerous in the forests. If you value your car though, you should probably keep a look out for a cheeky species of parrot known as Kea that are obsessed with chewing the rubber off car doors and windscreens.
Gravity
It takes a movie as grand as this to remind us of one of the simplest things. We are all so small, really, stuck on this fragile pale blue dot somewhere in the cold, empty, chaotic universe. On one level, Gravity is a film about survival in the harshest of places: space. But on another, it's about humanity – our creativity, our curiosity, our adventurous nature, and our desire to feel connected to the world around us. We hope you got to see this movie on the big screen in 3D, too. What a way to experience the wonder and beauty of this planet than to feel like you're floating in space gazing down on it all! At the end of it all you realise that although you can travel far and wide, there really is nothing like returning home.
Frozen
Frozen teaches us a valuable lesson about living or travelling overseas: pack for all seasons. As we've seen in the USA recently, a mild winter can turn into sub-zero temperatures mighty quickly. As poor Princess Anna learned in Frozen, stores might not be equipped for you to pop in and buy that warm coat (or that swimsuit, in a heat wave). So check the weather forecast before you go, and pack for warmth and for cooling if you're intending to be away for more than a week or two.
Not nominated this year, but worthy of a mention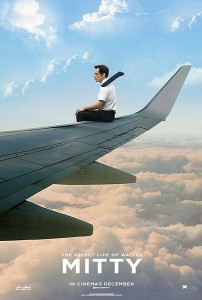 The Secret Life of Walter Mitty
If you were looking for a movie from the past year to reignite your passion for travel, then this is the film to do it. Our hero Walter Mitty is a dreamer, a schemer… and stuck in the office. This is a film ideal for those who dream of escaping their humdrum urban day-to-day and living life to the full. Whether it's longboarding down the side of a volcano, jumping from a helicopter onto a fishing trawler in rough seas, or hiking the Himalayas in search of an old friend, this is a film about taking the leap. As anybody who's travelled will tell you, sometimes the greatest journeys are the ones that make home feel foreign after you return. Maybe this is the movie to inspire you to take your next leap… you tell us, what will it be?
Always, always, always make sure your vaccinations are up to date before you go travelling, and look into what kinds of diseases and illnesses are prevalent in the country you are considering moving to. When you're faced with a tidal wave of flesh-eating zombies, you never know what what you'll need to turn to for a weapon.
Other 2013 Oscar nominated films to inspire the travel bug
Which films inspired you to travel this year? Did we leave any out? For a full list of the nominated films you can visit the Oscars website. In the mean time, here's a few more that might tickle your fancy:
Nebraska
Captain Phillips
Her
The Great Beauty
Saving Mr Banks
Dallas Buyers Club
Philomena
The Wind Rises
Are you planning a trip or move overseas? Have a look at our
blog
for some great tips on a wide variety of topics – from learning a new language to creating a checklist before you leave.