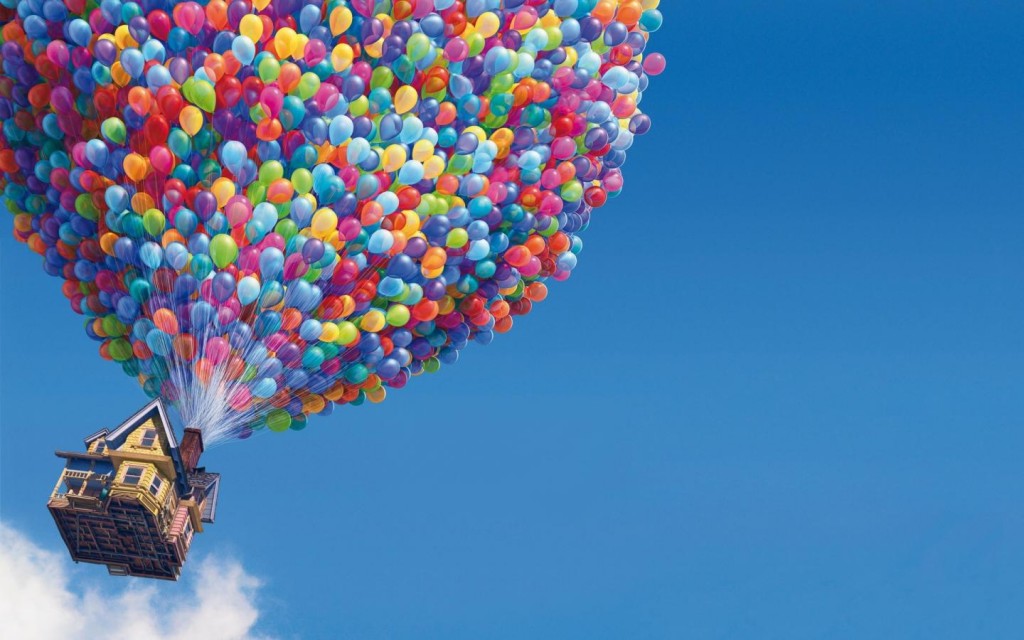 1. Up (2009)  – A 78-year-old adventurer called Carl Fredricksen embarks on a journey he had planned many moons ago. With the company of an unexpected traveller, Carl travels to South America in a house suspended by thousands of balloons
2. Before Sunrise (1995) – "A great travel movie is Before Sunrise where two strangers meet on a train in Europe. The young man takes a chance and asks the girl to get off the train in Austria with him, where they subsequently spend one night together wandering the streets. I love it because it shows the randomness and (potential) romance of travel."
-Emma Gardiner, She Goes travel blog
3. The Endless Summer II (1994) – Who could miss Bruce Brown's long awaited sequel to The Endless Summer (1966). Tracing the steps of young surfers, Pat O'Connell and Robert 'Wingnut' Weaver, this film takes you around the world showing you the growth and evolution of the surfing scene since the first movie was made in 1966.
 "My favourite of all time. Best travel movie ever!"
-Cole, Four Jandals Adventure travel blog
4. National Lampoon's European Vacation (1985): Our much loved family the Griswalds win a vacation across Europe where a series of unfortunate, yet hilarious, situations unfold.
"It's hilarious as travel should be and it's a great portrayal of what family car trips are like now I have kids of my own!"
-Annabel Candy, Get in the Hot Spot travel blog
5. Lord of the Rings Trilogy (2001-2003): A series of films that follow hobbit Frodo Baggins as he treks through middle-earth with his comrades (the fellowship) on a mission to destroy a ring controlled by dark forces. Based on J.R.R Tolkien's novels and directed by Peter Jackson, this is an incredible series of movies in both graphics and storyline.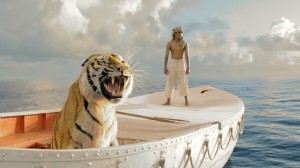 6. Life of Pi (2012) – This $120 million budget film grossed over $609 million at the box office, and follows the journey of a shipwrecked young man and a Bengal tiger. Adrift in the Pacific Ocean, the two must find a way to survive.
8. The Rum Diary (2011) – Struggling American Journalist Paul Kemp (played by Johnny Depp) takes a freelance job working at a newspaper in Puerto Rico. The movie is based on a novel by Hunter S. Thompson and is a story of love, corruption and determination.
7. The Tourist (2010) – Johnny Depp and Angelina Jolie navigate Europe as Frank and Elise on a journey filled with espionage and intrigue.
9. Cloud Atlas (2012) – Filmed partially in Germany, this film explores the effects of an individual's actions on others in the past, present and future. It stars Tom Hanks and Halle Berry and is a great choice for those who like science fiction.
10. Rio (2011) – A 2011 animated 3D adventure-comedy film which follows a macaw named Blu from Minnesota in the United States to Rio de Janeiro, Brazil.
11. Madagascar (2005) – Four unexposed animals escape from the New York Central Zoo, only to end up being captured and shipped to Africa. Along the way, they end up shipwrecked on the island of Madagascar.
12. Midnight in Paris (2011) – A trip to Paris takes an interesting turn when a nostalgic screenwriter experiences several life-changing events.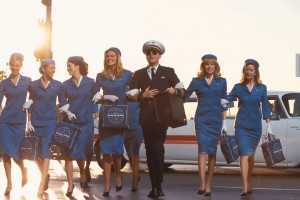 13. Catch Me if You Can (2002) – This 2002 biographical crime drama depicts the life of Frank Abagnale, a gifted conman, forger and teenager who managed to pull off multiple identities as a lawyer, pilot and doctor.
14. Puss in Boots (2011) – Starring Antonio Banderas, the talking cat named Puss in Boots tries to clear his name of charges that have resulted in him becoming a fugitive.
15. Eat, Pray, Love (2010) – This 2010 film starring Julia Roberts is about a woman who, following her divorce, decides to take a trip around the world to "find herself".
16. Australia (2008) – This historical romantic drama is directed by Baz Luhrman and starring Nicole Kidman and Hugh Jackman.
17. A Room With a View (1985) – Set in the Edwardian era, A Room With a View follows Lucy Honeychurch and Charlotte Bartlett as they travel to Florence on an eye opening trip.
18. The League of Extraordinary Gentlemen (2003) – This superhero adaptation is based on the comic book of the same name by Alan Moore, which follows a group of men recruited for a secret mission due to their special gifts.
19. The Eagle (2011) – A Roman soldier embarks on a quest to find a lost emblem. The film stars Channing Tatum and grossed over $35 million on a budget of $25 million.
20. The Bucket List (2007) – Morgan Freeman and Jack Nicholson play terminally ill characters who, as the name of the movie suggests, decide to make a list of things to do before they die. They escape from the cancer ward and hit the road to complete their to-do list.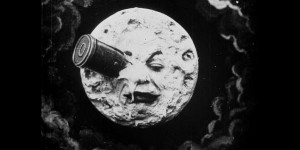 21. A Trip to the Moon (1902) – Also known as Le Voyage dans la lune, this French, silent film follows a group of astronomers travelling to the moon. The film has an IMDB rating of 8.2 and a Rotten Tomatoes score of 100%.
22. Out of Africa (1985) – Meryl Streep and Robert Redford star in this 1985 box office hit that tells the story of a Danish baroness who goes to Africa where she invests in a plantation.
23. Up in the Air (2009) – George Clooney stars in this 2009 comedy-drama in which his job is to travel throughout the country with the sole purpose of firing staff.
24. Ice Age: Confidential Drift (2012) – After their continent is set adrift, the lovable inhabitants must find a way to stay alive. With an iceberg for a ship, the creatures are forced to explore a new world full of surprises.
25. Madagascar 3: Europe's Most Wanted 2012 – Determined to get to New York, the animals journey through Europe, joining a travelling circus as their cover.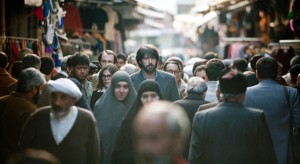 26. Argo (2012) – This 2012 Academy Award-winning film stars Ben Affleck, and follows a CIA agent into Iran as he tries to rescue six Americans, under the guise of scouting locations for an upcoming film.
27. Syriana (2005) – A political story about the corruption of the oil industry, from corporate offices in Washington D.C. to oil fields in the Middle East. The film stars George Clooney and Matt Damon.
28. The Beach (2000) – A young man travels to Thailand and ends up trying to find a secluded beach paradise from a strange map.
29. Gravity (2013) – A shuttle mission goes terribly wrong, leaving an astronaut and medical engineer adrift in space. The film stars George Clooney and Sandra Bullock.
30. Philomena (2013) – Judy Dench stars as a journalist who helps a woman search for her son who was given up for adoption decades ago.
31. Titanic (1997) – This epic 1997 film starring Leonardo DiCaprio and Kate Winslet documents the events leading up to the sinking of the RMS Titanic. This film was ranked the most expensive and most successful film produced in Hollywood at the time.
32. Jumper (2008) – Jumper follows a high school boy who discovers he has the ability to teleport to anywhere in the world. He must now try to save himself from a group trying to annihilate people with his particular skills.
33. Flight Plan (2005) – While travelling from Berlin to America, a child disappears into thin air. Her mother, played by the affable Jodie Foster, works to find her on the plane while trying to prove her own sanity.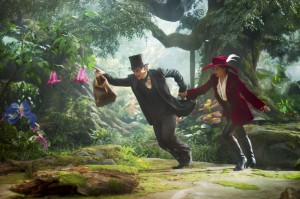 34. Oz the Great and Powerful (2013) – The film follows a small-time magician who is swept away by a tornado in a hot air balloon from Kansas to the Land of Oz. He then finds himself caught in a struggle for power with three witches.
35. Marooned (1969) – This science fiction thriller features three American astronauts caught in an outer space dilemma.
36. The Hangover II (2011) – A trip to Thailand to celebrate an upcoming wedding goes horribly, but comically, wrong.
37. A Mighty Heart (2007) – The movie follows a woman desperately searching for her husband who goes missing in Pakistan. The movie was filmed in France and India.
38. Madagascar: Escape 2 Africa (2008) – In an attempt to head back to the New York Central Zoo from which they escaped, the animals leave Madagascar, but end up crash-landing in Africa.
39. Sky Captain and the World of Tomorrow (2004) – Famous scientists around the world disappear and a New York City reporter tries to solve the case.
40. 2012 (2009) – The world is threatened by geological and meteorological catastrophes and follows John Cusack's charter, Jackson Curtis, as he seeks to find refuge for himself and his family.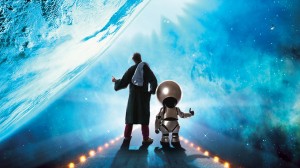 41. The Hitchhiker's Guide to the Galaxy (2005) – Based on its namesake book, this science fiction comedy movie documents a man's journey through the universe.
42. Elysium (2013) – This 2013 science fiction thriller stars Matt Damon and Jodie Foster. It follows a man on a mission to a man-made space station where the wealthy have fled from the sickness and strife on earth.
43. Explorers (1985) – Young Ben Crandall, played by Ethan Hawke, is a science geek who would do almost anything to get the opportunity to travel to space.
44. Are We There Yet? (2005) – A playboy bachelor travels from Portland, Oregon to Vancouver, Canada with two children belonging to a divorcee to whom he is attracted. The kids have no plans to make the trip a smooth ride.
45. Destination Moon (1950) – A science fiction film that details the first trip to the moon.
46. Final Destination (2000) – This is the first film in the Final Destination franchise, which surrounds the events after a teenager's premonition leads him to abandon a school trip from New York to Paris. The events which follow document the results of cheating Death.
47. The Darjeeling Limited (2007) – This comedy-drama released in 2007 stars Owen Wilson and follows three brothers traveling across India. The film grossed over $35 million on a budget of $17.5 million.
48. E.T. The Extra-Terrestrial (1982) – In this Stephen Spielberg-directed science fiction film, a child sets out on a quest to help an alien return home.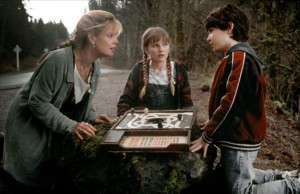 49.  Jumanji (1995) – Kirsten Dunst and Robin Williams star in this 1995 fantasy-adventure film in which two children release a man trapped for decades by playing a magical board game. Each player's move unleashes in reality, the wild animals and jungle hazards of the board game.
50. Pirates of the Caribbean: The Curse of the Black Pearl (2003) – Blacksmith Will Turner seeks to save the beautiful Elizabeth Swan from undead pirates while the eccentric pirate known as Captain Jack Sparrow searches for hidden treasure. The film has a killer cast of actors including Orlando Bloom, Johnny Depp, Geoffrey Rush and Keira Knightley.