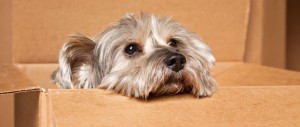 For many people, pets are part of the family too. If you have to relocate to another country chances are you want to take your furry friends with you and you want their journey to be as comfortable as possible. This article offers you some things you may need to think about before taking your pet overseas with you.
1. Check whether you are allowed to take your pet into your selected country
You need to do some enquiries into whether importing your pet is possible in the country you are moving to. Some countries might not accept your pet, or will only accept certain species of dogs and cats.
2. Check finances
Relocating a pet overseas can turn out to be quite expensive. Check that you actually have enough money to take your pet with you. Take into account things like vet visits, travel expenses and the cost of care in the new county.
3. Assess whether moving is in the best interests of your pet
If you have an old or sick pet you might want to consider whether the journey will cause negative impacts on their health. Also keep in mind your pet's temperament and how they will feel and cope. If you decide it isn't in the best interests of your furry friend to move overseas, finding a trusted friend or relative who can look after your pet while you are gone might be a better option.
4. Think about the new environment
Take into account the country you are moving to and whether it will be a good environment for your pet to live in.
5. Talk to your vet
Talk to a vet about your pet's relocation and ask for tips on how to make the relocation as easy as possible for your pet. For example, if your cat has an anxious temperament you may like to consider anxiety medication to keep it calm during the flight.
6. Plan the medical tests
In order to move overseas, your pet will most likely need to complete a series of medical tests. Talk to your vet about the requirements of the country you are moving to and formulate a timeline to get these requirements in order.
7. Contact the Airlines
Contact the airline you will be flying with and make sure you know what regulations they have for transporting animals internationally. You will also need to find a pet carrier that is approved by your airline.