As you may be aware, as of January 4th, 2021, the UK is under strict lockdown laws due to the COVID-19 pandemic. While this lockdown is disruptive for people living in the UK, it's just as difficult for people who may have been planning on moving to the UK, with many wondering if it's even possible. Like any move, it's a good idea to research before you make any cemented decisions to avoid losing money and wasting time. At Overseas Packers & Shippers we've been moving people around the world for over 40 years, so we've moved people through some difficult global situations, but admittedly nothing like a lockdown. However, having done some research, we're providing a guide below on what you need to know about moving to the UK post lockdown 2021.
Border Restrictions
Something you need to be aware of when moving to the UK post lockdown is that while you may be able to enter the country when you organise your move, if this year has taught us anything, travel situations can change rapidly. Keeping this in mind it's important to stay up to date with the news in case you need to make changes to your plans; whether that be rescheduling your flights, getting a COVID test if the country requires it or having to quarantine on arrival. Because of this, it can be helpful to ensure you have any important contact numbers with you at all times in case you need assistance.
Applying for a Visa
Despite what you may think, the good news is that you're still able to apply for a UK visa, even when the country is in lockdown. To do so, all you need to do is go through the visa application process as usual, just online rather than in person. It also may take slightly longer than usual due to the lockdown, so it's best to start your application as soon as possible. If you're a British National who needs to apply for a passport, on the other hand, you can do this online through Her Majesty's Passport Office.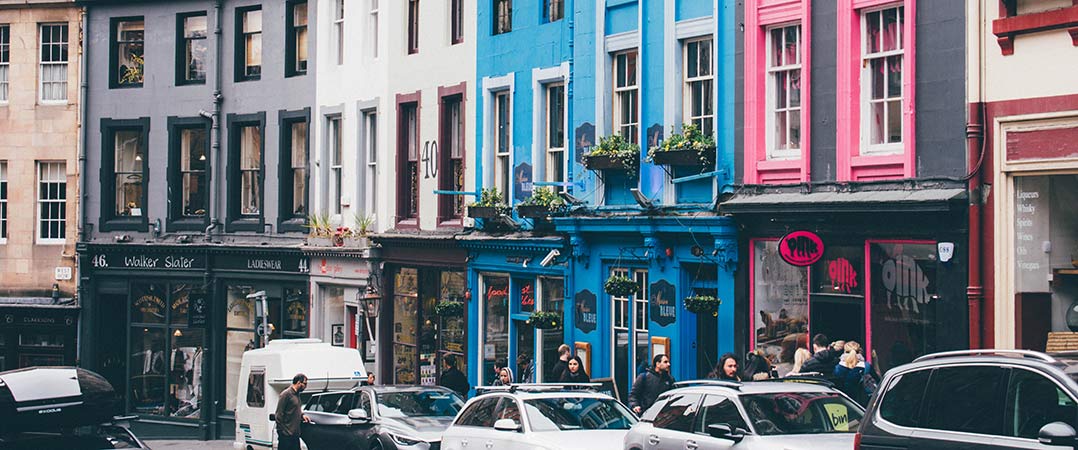 Real Estate
COVID has also posed some significant changes to the Real Estate industry including the market and the process of viewing and purchasing houses. During lockdown in the UK, you are allowed to move home; however, the process has changed for viewing homes. According to the UK Government website, initial viewings of any home should be done virtually where possible; if this cannot be done, a face covering should be worn during any physical viewings. If you're beginning the house hunting process while you're still overseas, you'll need to carry out viewings virtually anyway, so the process may not be different for you. If you're not ready to purchase or rent a home yet and are worried about securing a home before you move, hostels and hotels are open for use between moving homes.
Being aware of local restrictions
Like every country, restrictions vary from city to city, depending on the severity of the COVID cases. It's really important that you're across all of the restrictions in the area you're moving to so that you can avoid getting in trouble from the police, getting fined or even arrested. Some questions to research are:
Do you need to quarantine upon arrival?
Do you need to undertake a COVID test before you're allowed to enter the community?
Do you need to wear a mask? Where?
Are there any curfew rules in place?
What are the social distancing guidelines?
Are you allowed to buy alcohol?
Shipping your Belongings while Moving to the UK Post Lockdown
One of the major impacts of COVID is delays on international shipping, with things travelling by air and sea taking much longer to arrive. At Overseas Packers & Shippers, we pride ourselves on doing as much as we can to get your items to you as soon as possible and within our means of control. We will work hard to ensure your items will arrive when you need them; however, any customs delays are out of our control. 
Overseas Packers & Shippers are experts in international moving. To enquire about moving to the UK post lockdown, contact us on 1300 732 686.