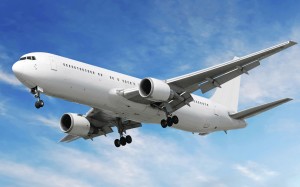 When you are moving overseas it is important to do your homework and understand what you can and can't take into certain countries. What might seem harmless to you might be illegal to take into a country. If you don't plan ahead, a run in with customs can be a huge pain and can result in fees or having your possessions locked up. The following tips can help make your customs experience as pleasant and efficient as possible.
1. Check customs regulations
To make sure you don't accidently bring anything illegal into the country you should check with the embassy or embassies of the country you plan to move to. You can also find information on government websites-
New Zealand
For information about New Zealand customs click here.
United Kingdom
For information about UK customs click here.
America
For information about American customs click here.
Japan
For information about Japan customs click here.
Australia
For information about Australian customs click here.
2. Cut out things you don't need
Once you have established what you can and can't take into the country it is a good idea to assess what you are taking and decide whether some items can stay behind. Some questions that might help you decide what to leave behind include:
1. Does this item have personal value?
2. Would it be easier to sell or give this item away and replace it when I arrive?
3. Would it be more cost effective to sell this item and buy another when I arrive?
3. Fill out relevant documents
When you take items into another country you need to fill out documents. You should know what documents you are required to fill out BEFORE you leave so that you fill them out correctly and are familiar with them. If you are moving to America, for example, you will need to complete a Customs and Border Protection Form (CBP Form). Make sure you have a complete inventory list of goods you are importing so that you don't miss anything out. Your Moving company will always be on hand to assist you in completing the required paperwork so if in doubt you can always contact them.
Moving to a new place is a big deal at the best of times. If you don't find out what the importation laws are for the country you are moving to you could run into problems that make your move even more stressful. Before your move make sure you know what is and isn't allowed to be imported, leave behind things that will be easier to replace when you get there, fill out the relevant documents properly and have a list of the items you are taking.