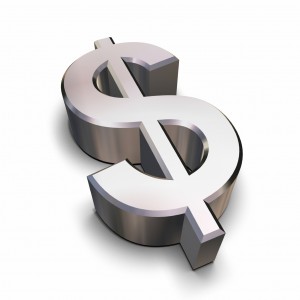 Financial planning and stability are very important when it comes to moving overseas. It is always better to save more finances than you expect you will need. This means that if any unexpected costs arise you will have them covered and won't run into trouble. So what are some of the most common unexpected costs of moving overseas?
Car License and Fuel
Do you know how much it will cost you to acquire a driver's license in the country you are moving to? What about petrol? When moving to a new place it can be easy to overlook this minor detail. The costs associated with owning and operating a car can quickly add up and eat into your bank account. If you plan on using public transport you should also factor this into your budget.
Customs
If you don't like the idea of having your belongings locked away from you, make sure you take customs costs into account. A lot of areas will impose customs or duty fees and taxes when you bring belongings into the country. When you are packing make sure you know how much it will cost to take your belongings with you. Do your homework so that you understand the customs laws of the country you are moving to. If you can't pay the fees, your belongings will be locked away until you can pay the required fees. Your moving company, if experienced in international moving, will be able to provide you with the Customs Regulations specific to the country you are moving to.
Pet fees
If you are moving with pets you have probably calculated the costs associated with moving them overseas, but what about once they have arrived? While you are setting up your new house you may wish to keep your cat or dog at a kennel. Or if you are staying with a friend while you look for a house your pet may not be allowed to stay with them.
Health
Before you move you should look into the various health insurance options available in your destination. Something that is often overlooked is the possibility of getting sick while moving. Firstly, moving can be very stressful and can drain a lot of physical, emotional and mental energy. Secondly, your body may need to adjust to a different climate in your new country. These factors can cause you to get sick and you may not have anticipated the costs of a consultation with a doctor and medications etc.
Phone Bills
Chances are that if you move overseas you will want to keep in contact with your family and friends back home. Time flies when you are enjoying having a chat with your sister or bff and your phone bill can rise incredibly fast without you realising.
When you are planning an overseas move unexpected expenses can quickly accumulate. While you can plan for unexpected finances by doing your homework and looking at the finer details, sometimes expenses are very difficult to foresee. To make sure you don't run into financial trouble you should also have emergency finances to draw from.