Every time you choose an international moving company, you are placing your trust in them to safely move your belongings while taking every precaution along the way. It's a responsibility that every moving company takes seriously, and at Overseas Packers & Shippers, our experienced team is dedicated to conducting your move as safely as possible. Here are some safety tips and precautions that we recommend asking your international moving company about before you make your decision.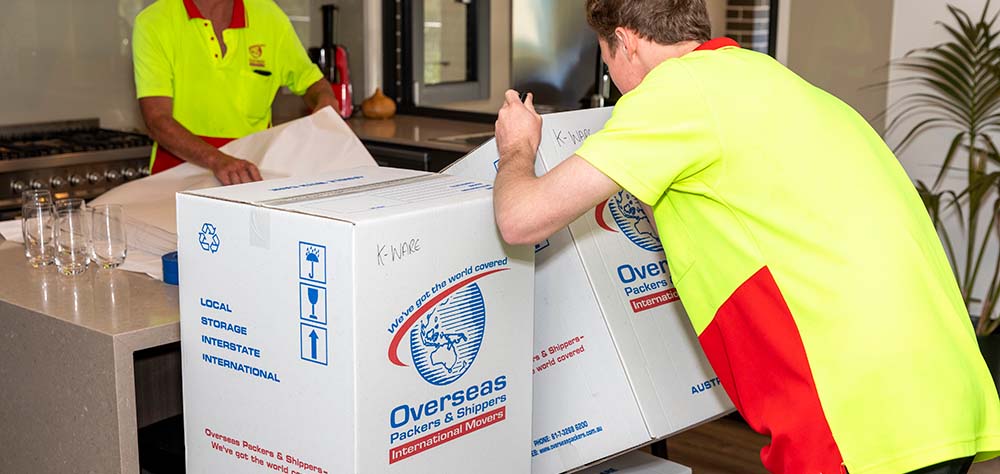 Have an Accurate Service Quote
At Overseas Packers & Shippers, it's vital that our team conducts a thorough survey of your home and belongings prior to moving so that we can provide you with an accurate service quote. This is something that all moving companies should prioritise before they begin the actual job. Providing a detailed price estimate to the customer is not only a legal requirement, but it also protects the moving company from having any unexpected surprises occurring come moving day.
Moving companies should send someone over to the property that they'll be vacating in order to accurately conduct this survey ahead of the move. They should make sure that the customer is showing them every room of the house and providing them with a detailed description of what belongings they will be moving. This includes belongings stored away in the garage, attic, basement and garden sheds. Leave no stone unturned in getting an idea of the full scope of work.
It's also important for moving companies to ask questions during this survey about the customer's budget and which dates they're looking to move. The more detail that can be obtained, the more accurate the service quote will be.
Use the Correct Equipment
Sometimes, certain objects may be too heavy or awkward to be safely carried by removalists. In these situations, movers should make use of the correct equipment to ensure that no harm will come to themselves or the object.
A dolly is a platform on four wheels that can be used to effectively move larger objects between the house and the moving truck (and vice versa). While the object does have to be lifted onto the dolly, this piece of equipment takes a lot of the strain off the removalists as they can easily roll the belongings to where they need to be.
A hand truck (sometimes called a trolley) is a vertical L-shape piece of equipment that is designed to easily slide underneath and tilt back a heavy object to mitigate much of the object's weight. The hand truck is then wheeled to its destination, saving a lot of the heavy lifting that would have been required otherwise.
Overseas removalists will also ensure that your belongings are being appropriately stored using strong and durable packing materials and ropes.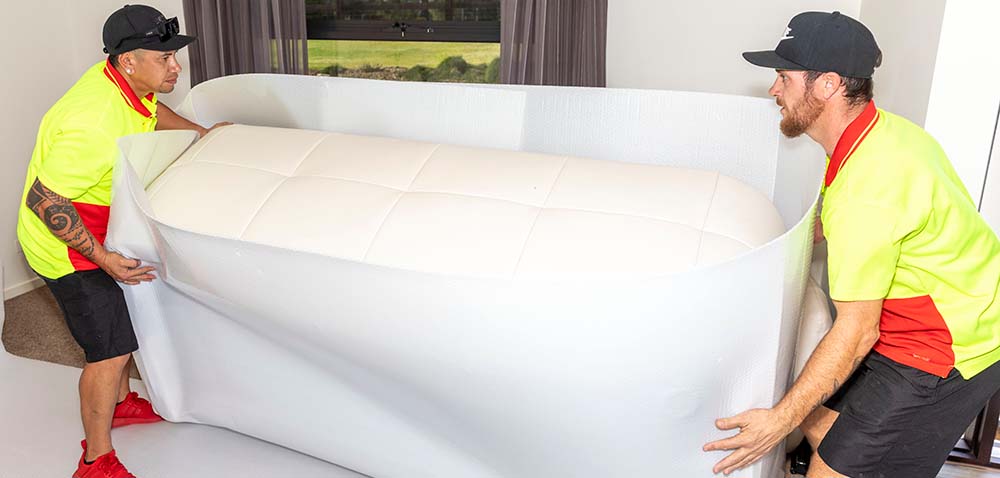 Safely Packing Away Belongings
All international moving companies should understand the importance of packing belongings using appropriate packing materials and methods. These methods include wrapping sharp objects in package paper or bubble wrap, separating fragile objects into their own boxes, and respecting the weight limit for each of the boxes.
Safely packing away belongings isn't just to ensure that our removalists are taking care of their own wellbeing. It's also required for the safety of the moving company who will unpack the belongings in their new country.
Get in Touch
Overseas Packers & Shippers is dedicated to following the correct safety procedures whenever we are responsible for moving someone's belongings to another country. You can have the peace of mind that our team has been trained to complete the job with safety as their highest priority. If you would like to make use of our expert overseas moving services, get in touch today at 1300 732 686.