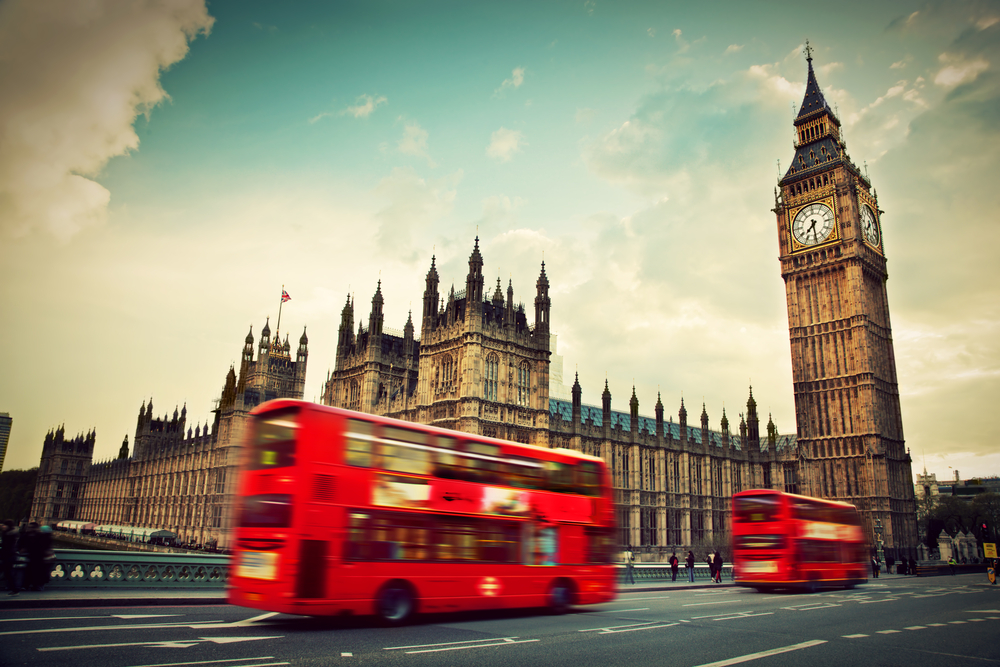 When you're moving to the UK, even though we speak a common language, things can still get lost in translation. If you wear the wrong type of 'thong' out to a fancy dinner, you could really find yourself in trouble! Keep this list handy if you find yourself coming up against some linguistic nonsense that you can't make a picket fence of.
Common Terms In Australia and the UK
Pumps
In Australia, the word 'pumps' refer to women's heels, while in the UK it refers to sneakers. We know you could pump up your Nike Jordans back in the '90s, but imagine a Brit running down the street in our version of pumps!
Sweets VS Lollies
Australian's love their lollies and the Brits love their sweets. In the UK lolly usually refers to an ice lolly, or what Aussie's would call an icy pole. If you are moving overseas with children you might like to fill them in – Australian's will usually know what you are talking about if you ask for sweets, but you might end up confused and cold if you ask for a lolly in an English winter.
'Nike' VS 'Ni-key'
Now, this difference has been hotly contested over the years, and it wasn't until co-founder of the sports shoe company settled it once and for all that any of us had a clue who was right. Turns out, it was the Aussies, who pronounce the brand 'Ni-key'. Despite this, sometimes these differences are so deeply ingrained, that the wrong pronunciation persists – and what does it really matter in the long run. Long run? Get it? … Never mind.
Arvo or Afternoon?
Aussies are renowned for shortening words (e.g. shortening afternoon to 'arvo'). Maybe they're too busy swimming in shark infested waters or going walkabout to actually finish their sentences? But the words seem to suit their purposes. The afternoon does sound like a time where you should be drinking tea and nibbling cucumber sandwiches, but in the arvo you should really be kicking back on the verandah with a cold beer.
Thongs
This is a very important distinction to make. If you've arrived in Australia from the UK you might be alarmed at how freely everyone talk about thongs. It's not that Aussies like sharing too much information, they are actually referring to flip flops! Aussies should also keep this in mind when moving to the UK where thong is only used to refer to the type of underwear. Let's avoid that awkward conversation.
Swimmers and Swimsuits
In Australia, what you call the garment you don to frolick upon the dazzling beaches depends largely on geography. In the UK it is called a swimsuit, in Australia some of the names you'll hear most often are swimmers, togs, bathers and cozzies. The British version makes it sound a little more formal, wouldn't you agree?
Welcome to Brisbane? Brizzie? Brisvegas?
Sometimes Australian's have such a strong aversion to using the proper word for anything, they'll actually make a word longer when they give it a nickname. Case in point is the Brisvegas/Brisbane debacle. Side note: Occasionally Brisbane is also known as Brisneyland.
Soccer VS Football
Maybe Australia should concede this one, because pretty much the rest of the entire world (except for the Americans) call it football. And in fairness, compared to some Aussie codes of football, soccer does have a lot more feet-centric action. Maybe if Australia were better at the world game, there would be some more traction for this argument.
Buying a Round VS Shouting
If an Australian is speaking obnoxiously loud in a bar, do not panic they might just be trying to tell you they want to shout you a drink. Australian's are so friendly that it's not just drinks they'll shout you – shouting can apply to anything: your first SUP lesson, a vegemite scroll or even a Bunnings sausage. Oh, you don't know what any of those things are either…?
Now you are well and truly equipped to face the cultural and vocabulary differences between Aussies and Brits. But let's face it, We're probably more similar than we'd like to admit! Check out our infographic below for a fun summary and feel free to share it on your website and social media!

To embed on your site or blog use the code below!