There's no doubt that moving overseas is a significant task, therefore, it's important to choose the right international removalist to help you get the job done. However, you might be thinking; "how do I know if an international removalist company is good?" There are a few key points to take into consideration when choosing an international removalist including their reputation, experience, accreditations, international partners and their processes.
Overseas Packers & Shippers have been shipping clients' belongings to and from Australia for the past 40 years and pride ourselves on our outstanding reputation and commitment to customer service. As experts in the international removalist industry, we're sharing our 5 things to look for when choosing an international removalist below.
Reputation
In any industry, a company's reputation is one of the most important things to consider. What others say about the international removal company means everything and is the best way to give you an authentic idea of what their services are like. The way to determine this is to first see if the website has any testimonials before having a look externally at their Google reviews. Looking at both of these is important because although testimonials on the website are accurate quotes, they are handpicked by the company and will generally only cover highly positive experiences. Google reviews, on the other hand, is completely out of the company's control, so you will be able to see both positive and negative experiences customers have had with the company.
It's important to keep in mind, however, that anyone can use Google and fabricate a review, so it's always best to read reviews carefully before making your final decision. At Overseas Packers & Shippers, we pride ourselves on our fantastic testimonials and internet reviews. Here's what one of our clients had to say:
"Exceptional value pricing! After exorbitant quotes from numerous personal freight companies these were the best price by miles."
Experience
While there's something to be said about supporting the little guy, sometimes you just can't beat experience. At Overseas Packers & Shippers, we have over 40 years of industry experience moving people to and from Australia and throughout this time have seen the overseas moving industry evolve. Having operated for so many years, we've been able to create a streamlined process that ensures our customers are happy with their move because of our efficiency, knowledge, connections and expertise.
Accreditations
Another key thing to look for when choosing an International removalist is whether they have any accreditations. Having accreditations or being a member of an industry association is a tell-tale sign that the company is externally approved and is following correct protocol. This is because on an annual basis, International Removalists have to be audited or reapply for their membership in order to place the accreditation badge on their website.
Overseas Packers & Shippers are proud to be part of the prestigious Fédération Internationale des Déménageurs Internationaux and members of the Australian International Movers Association.
Partners
When shipping internationally, it's important to check whether the company you're choosing has trustworthy shipping partners who will help get your goods to your home safely. This is because often, things can go right from one end, and not so well when they arrive because the company doesn't have a close eye over their international partners.
At Overseas Packers & Shippers, we handpick our international partners from companies who are based in the country our customers are moving to. This way, if we aren't happy with their service, we can simply select a different company and continue to improve the experience for our customers.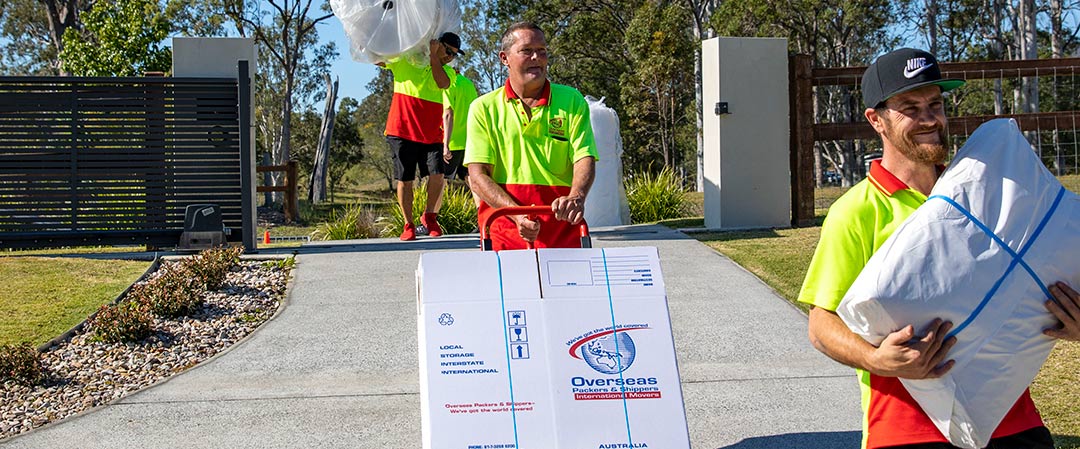 Packing
Finally, a key thing to check is your international removalists packing process. This is because, when moving your goods so far away, you need to ensure that they are being packed correctly. Good international moving companies will offer to pack your goods for you in accordance with custom standards, using high-quality materials to keep your fragile items safe. At Overseas Packers & Shippers, we pack your goods for you so that you don't have to lift a finger during the moving process.
Overseas Packers & Shippers specialise in international removals to and from Australia, all across the world. For more information about our services, contact our friendly team in Brisbane on 1300 732 686.