The Christmas holidays are a very popular time to move overseas, with most people having scheduled time off work to pack and complete their move. However, with everyone having the same idea, moving overseas during Christmas can be busy. Therefore, we've provided a guide to moving overseas during Christmas and how to ensure you can pack and settle in as quickly as possible.
At Overseas Packers & Shippers, we specialise in moving families around the world to and from Australia, taking care of your belongings as if they're our own.
You Have Time to Settle In
Moving overseas during the Christmas holiday period means that you have more time to settle into your new place. Outside of this time, many people have to hurry off to work on the Monday, leaving a mess behind them to come home to. Moving overseas during Christmas means you'll have time to unpack your belongings over the space of a week or two and still have time to enjoy the holidays. In addition, Overseas Packers & Shippers can pack and unpack all your belongings for you, so you can spend more time doing the things you enjoy over the holidays – all you have to do is jump on the plane and get yourself there!
It's a New School Year
This is only applicable in some countries, however, moving during Christmas means that if you have children, they will be able to start at their new school at the beginning of the school year. With your child starting at their new school at the beginning of the year, they'll avoid the awkward transition that can happen when moving in the middle of the year, especially because in different countries, the year children start school can differ, meaning that their age could have them placed into a different year level. This will also allow your child to have the best chance of succeeding in their schooling.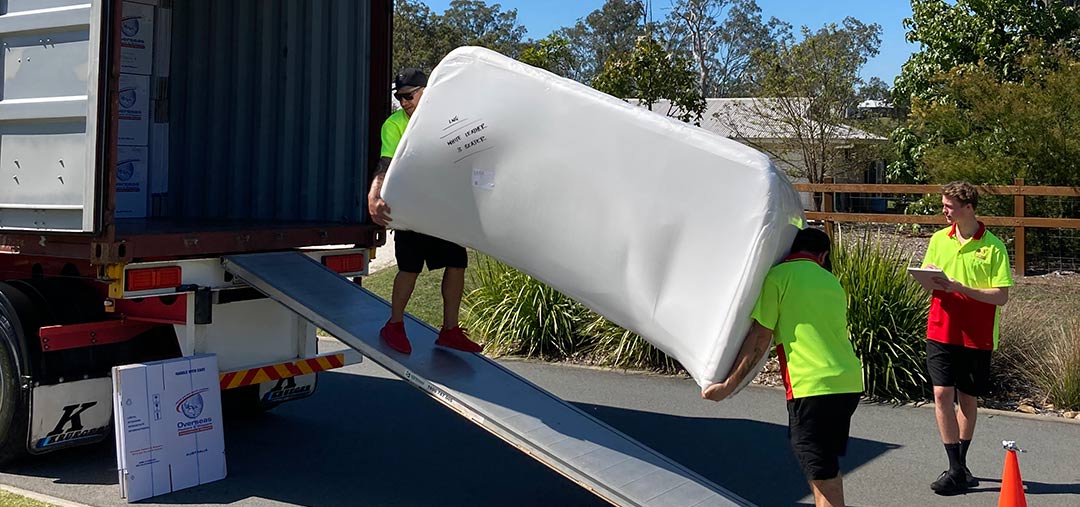 Be Prepared
While Christmas is a great time to move, there are also several changes that occur during the holiday period including opening hours in stores, flight times and more. Therefore, it's important to be prepared best as possible with everything you need to get yourself set up in your new home.
In light of this, it's best to move before Christmas day and any time after New Year's Day. This is because before Christmas, shops will have extended opening hours and after New Year's Day, hours will have gone back to normal so that you can get everything you need. Additionally, if you're spending Christmas day in your new country, it can be a great idea to book somewhere for a special Christmas dinner with your family to avoid the business of cooking amongst unpacking.
Book your Flights Early
As we all know, Christmas is a busy time for travel, with many people heading overseas to go on vacation or visit family members. Due to this, flights book up quickly and are more expensive than any other time of the year. Therefore, Overseas Packers & Shippers recommend booking your flights as soon as you choose your moving date. At the same time, we recommend booking in your belongings to be moved before your flight, so you know you won't be without your belongings for too long. If your move is last minute, however, Overseas Packers & Shippers can prioritise your move so that you can receive your goods as close to the move date as possible.