The United Kingdom is home to around a million of Australians who have moved for various reasons including job opportunities and to join the family. The prospect of life in the UK can be exciting, but before you eagerly book your flight, keep these things about moving to the UK in mind, so there are no surprises later on.
10 Things To Consider Before a Move to the UK
You'll need the appropriate visa
Australians travelling to the UK can do so without a visa for stays up to six months. However, if you're moving there, you will need the appropriate visa. There are several types depending on your reason for staying. If moving for work, you must be sponsored by a certified company. If going for educational purposes, the university must be accredited. Many Australians have UK ancestry, and if you have UK-born grandparents, then you may be eligible for an Ancestry visa.
Healthcare surcharge is part of your visa fees
The United Kingdom operates on a National Healthcare Service. For Australians visiting for six months, there is a reciprocal healthcare deal in place. Anything beyond that, you will need to pay a healthcare surcharge along with your visa fees and how much you'll pay is dependent on the length of the visa. You will then have free access to all the healthcare services including being registered with a local doctor and emergency services. Private healthcare is also an option.
Alcohol is involved in most social activities
The UK is proud of their pub heritage, and it isn't uncommon to have a drink after work or on the weekends with mates. For many, most social gatherings will involve alcohol. Britain is one of the largest consumers of fizz in the world.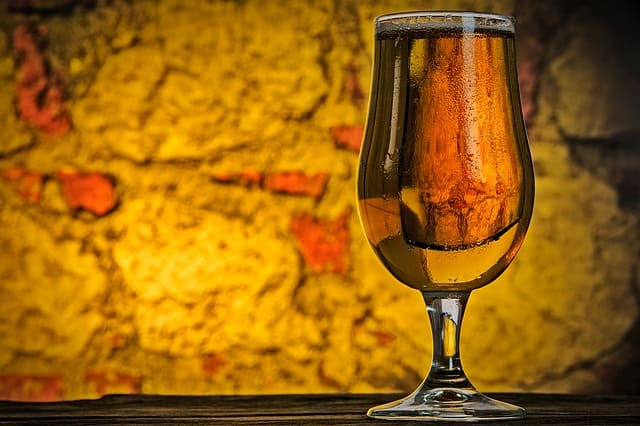 …but the pubs close early
Despite the strong drinking culture, pubs tend to close around 11PM. This is disappointing for many who plan on going pub hopping to a few different places. The next pub you get to might be closed!
You'll want to invest in a travel pass
If you will depend on public transportation to get to and from work every day, then to save money, a travel pass of some sort will be the most cost-effective way to travel. Otherwise it can get very pricey. In London, there is the Oyster Card that will get you on the famous tube, and most bus, tram and train companies also offer a pass of some sort.
History lovers have a lot to see and do
Britain is very proud of its heritage, and a lot of this is evident with their castles that are still scattered around. Some are in ruins, although the sites can still be visited, but there are many that are really well preserved, like Edinburgh Castle in the Scottish capital. You can even find remnants of Roman rule, especially in places like Bath in the south of England.
Grocery stores are open late hours
Unlike many other countries in Europe, the UK have grocery stores that are open quite late, and sometimes even 24-hours with the exception of Sundays. There's no need to rush after work to pick up something for dinner.
You'll do a lot of walking
Although the public transport in many big cities is frequent and varied, in traffic, it will be faster to walk. This is the case if you live in a rural area too where buses may be less frequent. You'll want to invest in a pair of comfortable shoes!
London is significantly more expensive than the rest of the country
The cost of living in Greater London is expensive compared to the rest of the country. The South, in general, is a lot pricier than the North. There is a huge divide between the North and South in terms of cost of living.
There is a drastic change of scenery just a short journey away
The UK is 242,495 km², and within that, there is a huge variety of scenery. People flock to the coastlines in the summer months where sun and sand are to be had. In the south, there are the famous White Cliffs of Dover. Endless fields of green are near the Midlands, while the Peak District in Derbyshire is a very mountainous region in a small area. The Lake District has a different look and feel than other parts of the country. In Scotland, the Highlands are dominated by mountains and lochs. No matter what type of scenery you like, you can probably find it in Britain.
Get ready for adventure in Great Britain
Overseas Packers & Shippers are experts when it comes to getting belongings packed and shipped safely from Australia to the UK. With 35 years' experience as international removalists, we are experts in handling valuables with care whilst getting them to their destination. Leave this often-stressful task to us so you can focus on other things. Contact us to arrange a free, no-obligation in-home quote and let us handle