Over the last couple year, the number of Australians moving to New Zealand exceeded the amount travelling the other way around. There are many reasons for this including joining family and job prospects, or it may be down to the fact that New Zealand offers truly unique, breathtaking scenery that people dream to wake up to every day. Whatever your reason, there are a few things you should keep in mind before making that leap across the Tasman Sea.
What to Think About Before your Move to New Zealand
You'll need the right visa
As an Australian, you won't need a visa before the move to live and work in New Zealand, but you will still need to pass Immigration upon entry into the country to be given a resident visa. You will need proof of your identity and pass the Good Character test (meaning you should not go with any serious criminal convictions. If this is the case, then you will need to apply for a visa before you travel).
New Zealand are seeking skilled workers
If you are not an Australian citizen, then you will need to apply for a visa. The best way to do this is to secure a job before your trip and apply as a skilled migrant. You can also apply for a Long-Term Skill Shortage visa which can see you become a resident after 24 months in the same job. Skill shortages include the construction, finance, healthcare and social sectors just to name a few.
Healthcare is cheap (or even free)
Citizens, residents and at least 2-year visa holders are entitled to access to New Zealand's subsidised healthcare system.
The cost of living is cheaper than Australia
Sydney ranks relatively high on the most expensive cities to live in list, while Auckland is very low. Things in New Zealand are generally cheaper including rent, utilities, and groceries, but internet and mobile phone service can be a bit more expensive.
It's a haven for any golfer
Golf is the most popular participation sport in New Zealand. The country is home to more golf courses per capita in the world than anywhere else.
There are no snakes
Considering that New Zealand's nearest neighbour seems infested with them, New Zealand boast having no snakes. You won't even find any at the zoos. If you have a pet snake, it will not be allowed in under any circumstances!
Nature lovers, rejoice!
About 20% of New Zealand is National Park or reserve area. There are three World Heritage sites at Tongariro National Park, Te Wahipounamu, and the Sub-Antarctic Islands.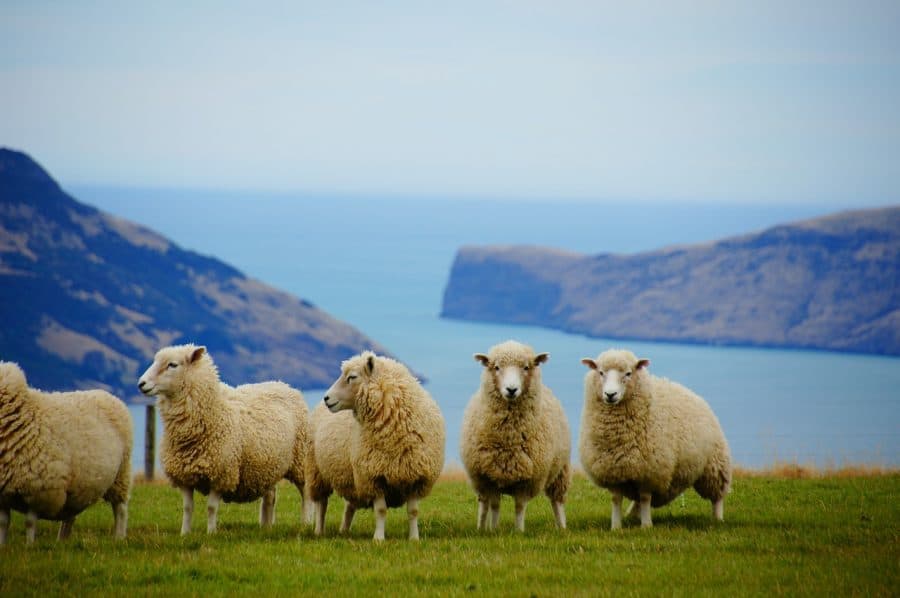 Some of the best surfing opportunities are here
There are 15,000 km of coastline for you to relax or even catch a few waves on. There are world famous surfing spots like Shipwreck Bay and Piha. New Zealand was made for surfers!
Mountains dominate the skyline
New Zealand is about two-thirds mountain range. The stunning peaks and green valleys that make up the unrivalled natural beauty is what prompted The Lord of the Rings to be filmed here.
The weather is mild all year long
The temperatures here rarely go above 25C (77F) or below 6C (43F). It can feel chilly in the wind during the winter, and it doesn't get terribly warm in the summer. If the Australian sun is too bearable at times, then New Zealand is a great choice.
Ready to experience some of nature's best?
New Zealand may not be terribly far away, but it certainly seems like it is when you are trying to relocate your life there. Overseas Packers & Shippers can help make that jump a little less stressful by handling the shipping of your valuables. Contact us for a free, no-obligation quote and for more information on how we can make your move to New Zealand a bit easier.