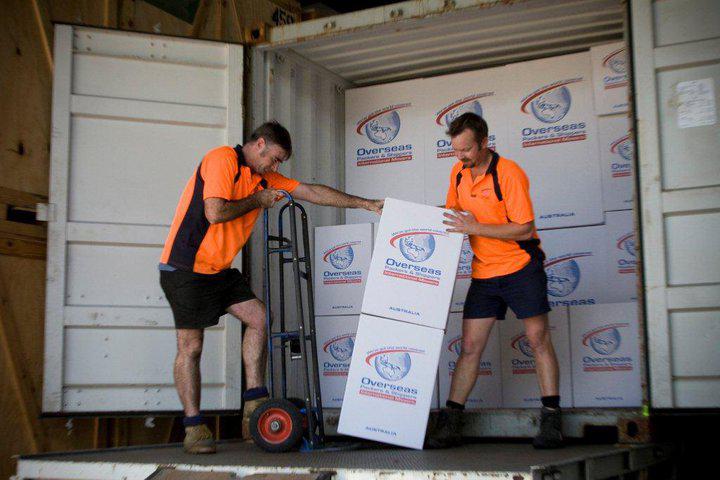 With places across the country being named some of the most liveable cities in the world, there is no wonder people are migrating to Australia. One of the biggest reasons people migrate to Australia is its wonderful climate and beautiful scenery all across the country. Picturesque beaches and the weather to enjoy them most of the year round in many locations, sweeping country sides for those who want to live regional and an overall quality of life that is unmatched across the world. Climate and nature are not Australia's only draws though; various other lifestyle factors come into play. With numerous employment opportunities and different cities that cater to a range of lifestyle options, moving overseas shipping companies are constantly kept employed by those wanting to come over and start a new life in the land down under. Quality of life in Australia is something always worth mentioning. For residents, high quality education and health care is a lot more accessible than in other countries, and with years of migration, it has become a melting pot of cultures. Australia is a reasonably self-sufficient country meaning that you have access to a lot of homemade and homegrown fresh produce and lots of space to occupy. From arts to sports to food, Australia has so it is no wonder that people are contacting overseas shipping companies to start their migration to this continent.
How Useful Are Overseas Shipping Services?
Whether you are moving to or from Australia, moving overseas can be an exciting time, right until you have to come to the decision on how you are going to get your belongings from the place where they are to the place they need to be. You may be tempted to throw them out and start again; you can avoid that by hiring a professional overseas shipping service like the team at Overseas Packers & Shippers. Hiring professional international removalists will take a lot of the stress and anxiety out of the move, guiding you on every step of the way. It does not matter if it is your first time moving or you have being going back and forth, it is easy to miss some important processes so having professionals help you get your belongings on their way is extremely valuable, especially in a stressful time like moving countries. Overseas shipping services are able to help you correctly and safely pack your belongings while accurately assessing how much space you will need to ship them. By working with professionals, you can take away a lot of the guess work. Overseas Packers & Shippers are a company that prides itself of being with you every step of the way. From helping you pack your belongings, moving bigger items like cars or important cargo like a pet and even storing your goods in Australia or oversea until you need them, there is no doubting the usefulness of hiring an overseas shipping service for your move. You are already experiencing a stressful time of upheaval so why not let the experts take care of it? We give you peace of mind before, during and after the process and protection for all your valuables as they make the trek with you to a new adventure.
Taking Care While Packing
One of the services we offer in our international relocation services at Overseas Packers & Shippers is indeed a packing service. Not everybody though takes us up on that offer though hence if you decided to go it alone in packing, then let us give you a bit of advice to ensure the safety of your belongings as they are relocated. One of the most important things to remember, even if it seems obvious to point out, you must ensure that you are using strong materials to pack. Sturdy boxes with quality tape will add that extra layer of protection and will not fall apart or open while transporting. This is especially important when it comes to fragile items. Fragile items should also be securely packed being protected using materials like bubble wrap or packing paper. All gaps should be filled as well, you can use newspaper or bubble wrap for this as well. This is so you do not have your items moving around too much while being transported. Tapping things with doors like fridges is necessary and you want to ensure that the plate of the microwave is either removed or tapped down so it does not crash through the front. Any screens or frames with glass should be double wrapped for protection. Also do not overpack boxes, as it can make them incredibly heavy. If this sounds like too much of a hassle to remember then there is always the option of using professionals because when it comes to overseas shipping, you want your belongings to arrive as safe as you do.