You've determined moving overseas is the best decision for you. Congratulations! You're preparing to transition, but how will your household goods fare in the process? With Overseas Packers & Shippers, customers can expect care and protection from start to finish. Choosing packing materials, uprooting your items and unpacking upon arrival will more than likely add stress to your journey if you carry this load alone. Perhaps it's time to consider handing the reins to international movers. Give yourself peace of mind, and trust trained professionals as you focus on this life change.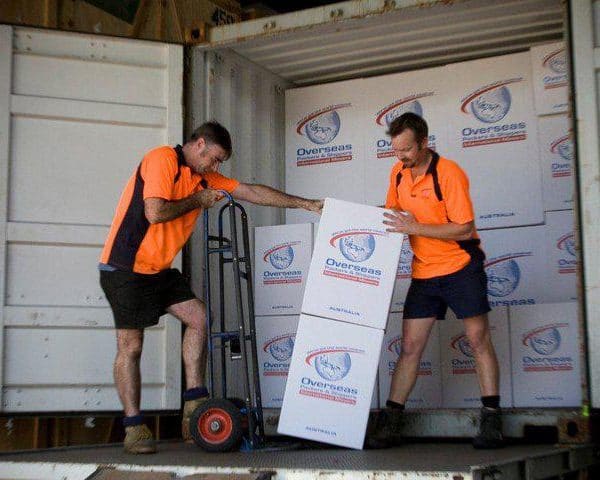 Packing Materials
Below is a list of packing materials Overseas Packers & Shippers uses for your personal possessions and treasures. Even if you choose to pack up yourself, these necessary supplies will help items remain unharmed and intact during the long haul.
1. Boxes/Cartons:
Standard Pack: 43×41×60cm
Book Pack: 41×30×43mm
Flat Clothing Pack: 92×51×34mm
Wine Pack: 41×30×43mm
Art and Mirror Pack: 1.0×0.75×78mm
Plasma TV Pack: 1430×325×750-1100mm; Made of heavy grade board; Includes foam and straps
Double Layered Carton: For china, glassware and ornaments
2. Crates:
Designer Wooden Crates: For extremely fragile items that can't be packed in cartons; Designed by carpenters on staff for unusually sized items like medical equipment, antiques, and pianos
3. Cardboard Layers:
Used to preserve edges of antique and soft wooden furniture
4. Bubble Wrap
20mm bubble, 1500mm width×100m long; Three-tier, durable and shock-resistant protection for delicate items; Perfect for wrapping pictures and vases
5. White Wrapping Papers
510×760mm; Used to protect china, glassware, and ornaments
6. Tissue Paper
Acid-free; Used with wrapping paper
7. Brown Tape
48×75mm; Provides a stronghold and tight seal
Recycling Your Packing Materials
Overseas Packers & Shippers certainly take part in recycling and reusing. If you choose the unpacking service, all of your used packing materials will be removed from your new home. Further, if you're interested in once-used containers for your own packing plan and purposes, those are available. Reusing and reducing the number of brand new materials assists in the global recycling effort.
If you're looking to recycle on your own time, there are ways to be environmentally conscious as you dispose of paper and plastic packing materials. Germany, South Korea, Slovenia, and Austria stand among some of the leaders in the recycling race. Research your new community's "green" plan. For example, a quick search shows that Sweden powers households with burnt waste. In Italy, you may even be fined for waste when recycling bins wait nearby. Talk to your neighbours, and check out your local environmental regulations.
How to Pack: Professional Services vs DIY Approach
The DIY approach works for some; they realise the strength, energy, and organisation required when transporting goods and protecting valuables. For those who find the task overwhelming, Overseas Packers & Shippers can help. With 35 years of experience, trained movers put their trusted methods to work, considering all possibilities and employing proven materials to preserve the quality of household items. Allowing professional services to assist is often appealing, especially with long to-do lists that accompany relocating. When thinking about how to pack, you may be understandably inundated with questions and frustrations, but don't feel alone. Contact the international movers instead!
How to Unpack
You may also choose the DIY path when planning how to unpack. However, as exhausting as packing can be, unpacking can be equally or even more tiring. As your real transition begins, Overseas Packers & Shippers offers unpacking services, which include moving your belongings to designated rooms and off-loading them for your convenience. All packing materials will be removed so that you're left with a clean, workable space as you settle in.
Moving overseas soon?