Moving overseas comes with more worries than if you were just moving down the road. This is especially true when it comes to relocation of precious items like fine art and antique. You don't want to have to leave your treasured objects behind, so packing them up for a long trip can be stressful. Our guide will help take out some of that stress with advice on the best way to pack and ship fine art and antiques.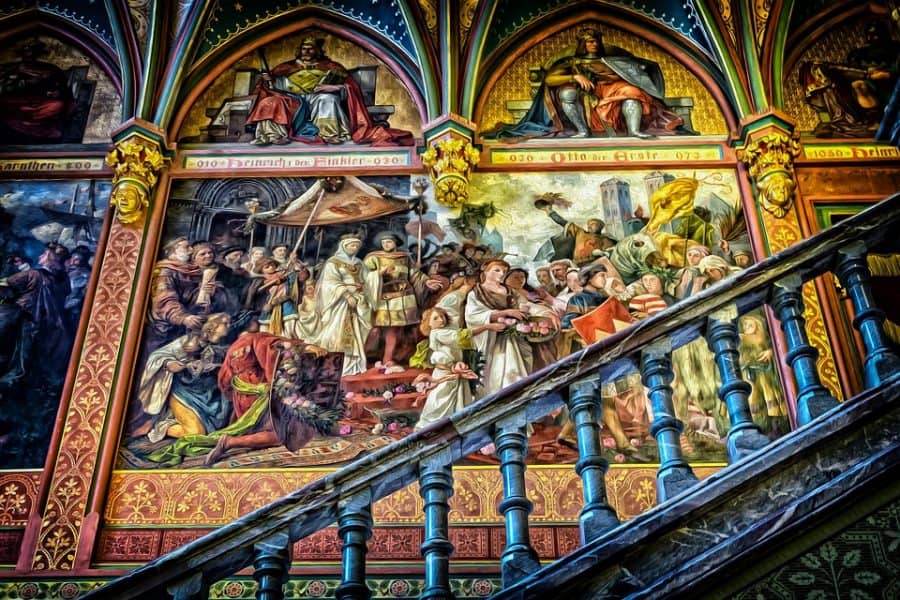 Use the right packing methods
Fine art and antiques shouldn't be packed the same way you would other everyday household items. Before packing up artwork and antiques, give them a clean as any debris on the surface during transit could possibly damage surfaces.
With artwork, ensure that it is secure in the frame and that nothing is loose. Wrap it in paper first to prevent condensation build-up that can damage the painting. Then wrap with Mylar or polyethylene for added protection. Ensure that the packaging is not touching the painting itself. Some packaging like bubble wrap can cause damage. If it is not in a deep enough frame, consider using a "shadow box" of sorts. If the frame is unstable at all, then remove it and wrap separately.
All boxes used for shipping artwork and antiques should be carefully chosen. They need to be the right size to keep items from shifting in transit. Avoid putting multiple items in the same box.
When packing antiques, avoid using tape when possible as this can harm the surface. Use blankets and soft cloths to wrap them. Foam pads may also be used to help prevent any rubbing of surfaces. Any mirrors should be stored upright if possible with nothing sitting on it.
Keep the climate in mind
Especially with paintings, a change in climate can have an effect during shipping. Unwrap items as soon as possible after they arrive to prevent any damage from possible condensation build-up.
Understand any customs regulations. Each country will have their own rules and regulations when it comes to importing artwork and antiques. You may be required to fill out separate paperwork for these items and pay duties and tax before it can be released. You may even need certificates to prove authenticity and price of some pieces. Arrange for an appraisal might be a good idea.
Do your research before you leave about your destination country's own rules or contact the embassy for advice. Using an international shipping company like Overseas Packers and Shippers comes with the added benefit of the ability to help with any paperwork and advice on duties that may be owed on the items.
Trust the professionals
The best way to ensure your fine art and antiques make it safe is to trust professionals, like Overseas Packers and Shippers. Professional packers and shippers will handle special items with extra care and pack them safely in appropriate containers and advise as to the best method of shipping them, depending on their destination.
With over 35 years' experience, Overseas Packers and Shippers is a leading shipping company in Brisbane due to our diligence and professionalism. We understand how important your items are, which is why we take extra care in handling all your belongings, from large items to fine art and antiques. Find out more about how we handle special objects and give our customers peace of mind when it comes to packing and shipping precious items or contact us for a free, no-obligation quote. Let Overseas Packers and Shippers help make your next move a bit more worry-free.