Moving overseas is a process that comes with a million little decisions. When moving overseas, you have the choice between using airfreight or shipping containers to move your belongings. As our team has been moving people's prized possessions for over 40 years, we know we can get your items to your new home safely.
We cater to both airfreight and shipping containers. Both have their benefits, and both are great options for moving overseas. To help you decide which option is best for you, our team at Overseas Packers & Shippers have created this guide to shipping containers to help you out.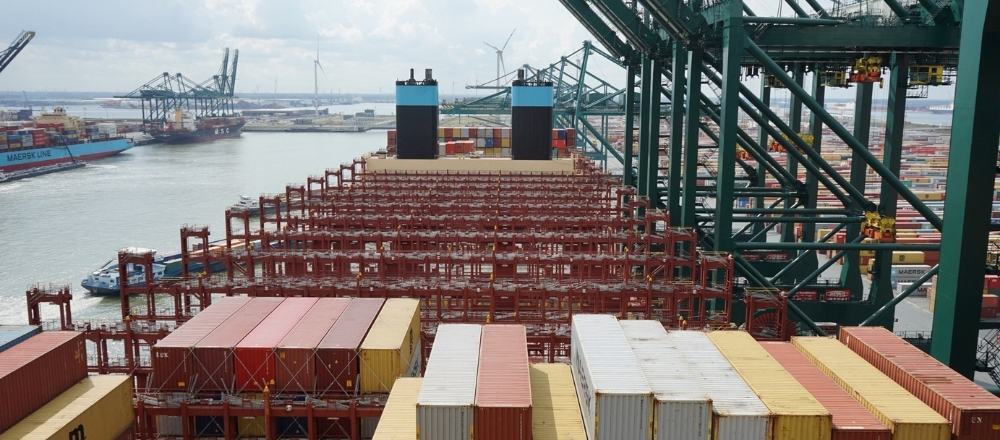 Why go with shipping containers?
Shipping containers are the most popular option for those moving overseas. This is due to a range of factors, not the least being that it is generally more cost effective. We offer two different sizes: a 20ft or 40ft container.
This is especially important if you are moving an entire household for you and your family. A shipping container will safely house all your family's possessions while they travel across the ocean. Shipping containers can be even more cost effective if you have less to move, as some destinations have the option for a shared container.
This is the best option for those doing larger and more permanent moves with a smaller budget. In comparison, airfreight is more suited to those with much smaller amounts to move. Airfreight is a great option for international students, temporary workers, or those extending a holiday.
As such, we have a few options when it comes to shipping containers.
Full Container Load (FCL)
A FCL is our recommendation for anyone moving a slightly larger household. In our experience, a 20ft shipping container approximately fits a three-bedroom home. If your home is larger than this or if your family is a bit bigger, we can use the 40ft option as well.
The 40ft container is also an excellent option for those who are wanting to take their vehicle with them.
We highly recommend the FCL for those of you wanting to take all your furniture and personal affects to your new home.
Shared container (Groupage)
Groupage is the most cost-effective way to move overseas. We understand how unexpected costs can make the process of moving even more stressful. We always recommend cutting down on the items you want to move to reduce costs, and this is why.
With a shared container, you only pay for the space you use. Say you are happy to part with all your furniture, except for your dining table and chairs and your personal affects. Well, our team will safely pack your items into a shipping container and if that is only a third of the container than that's what you will pay for.
Some people are anxious about sharing a shipping container space as they don't want any mix-ups to happen. However, we can assure you that our experienced team will make sure all your items get to you in perfect condition.
Less than a container load (LCL)
LCL means that you are using a whole container for a smaller load. This is an option for those who are not comfortable with using a shared container, or those who are moving to a country where groupage is not offered.
This means that you will rent an entire 20ft or 40ft container even if you don't need all this space. While this can be frustrating for those moving to those non-groupage countries, it can still be more cost effective than airfreight.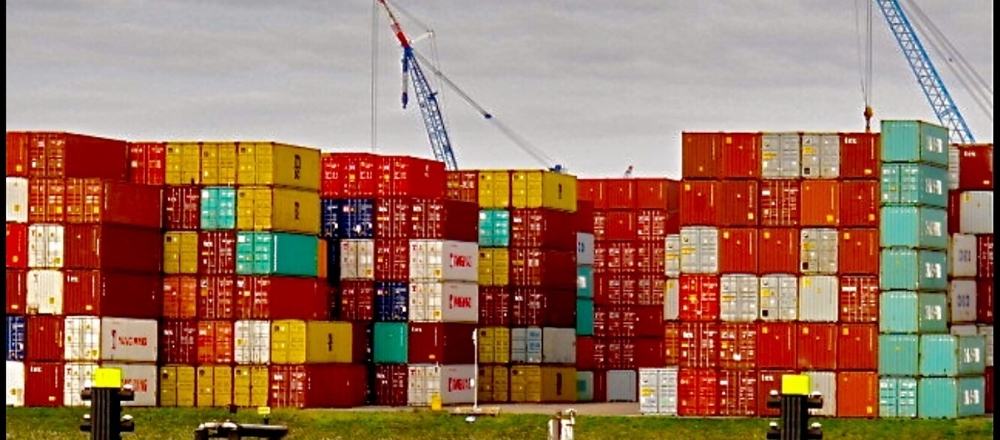 Unexpected costs and things to consider
When we help guide our clients through moving overseas, we always like to flag unexpected costs. There is a myriad of constantly changing factors when operating between different countries.
Considering things like customs clearance, arrival fees, insurance, and duties and taxes into your moving budget will help your process move smoothly. Which is why things like groupage can be a great option for those on a tighter budget and should be something to consider.
Often, avoiding peak seasons can also generally drop prices, due to less traffic and demand on adjacent expenses. Peak times would be things like summer, school holidays, and more.
Where to start
This guide to shipping containers is a basic rundown of things to consider when investing in moving overseas. At Overseas Packers & Shippers we make this process as simple as possible.
We recommend your first step be to request a quote, which includes an in-home survey. An in-home survey allows us to evaluate not only the volume of your items, but also your specific circumstances.
From there, our team will pack your home carefully and professionally with three-tier bubble wrap and double layer cartons. Helping you move your home is something we take great pride in, and we are committed to a stress-free process for you and your family.
If you would like to request a quote and an obligation-free in-home survey, contact us today!