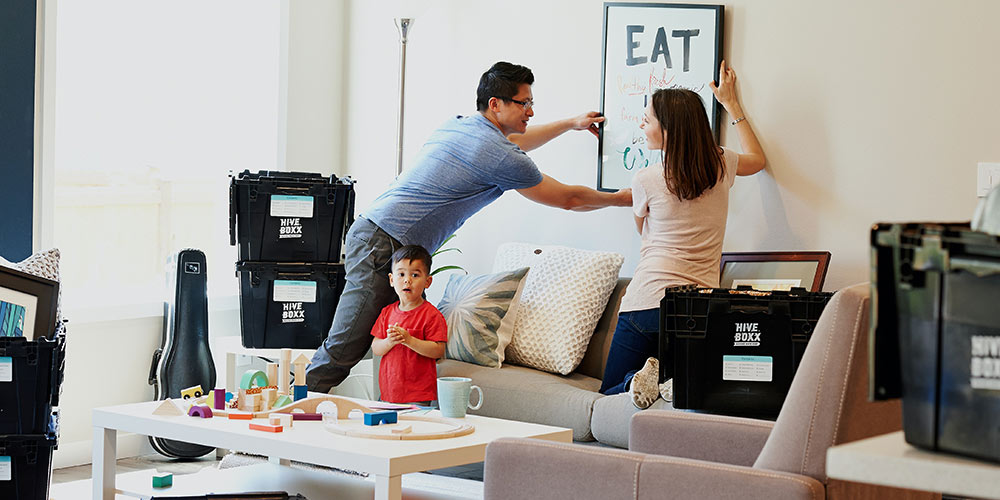 No matter where in the world you're choosing to live, moving overseas can be a complicated process as laws vary for each country. Therefore, you want to feel well prepared to ensure moving internationally is as stress free as possible. At Overseas Packers and Shippers, we are experienced in moving hundreds of singles, couples and families overseas, so we can tailor your move to suit your requirements exactly. With experience comes knowledge and one of the top tips we can give keen expats is to carefully research where you want to live before committing to your move. In light of this, we've decided to put together the ultimate moving overseas checklist for expats to help you prepare for the big move.
Research the Rules
The laws in Australia may be very different to the country you're moving to. It's important to research the country's rules and laws so that you can begin to prepare any necessary documents. Contacting the country's Australian embassy can be helpful in collecting the right information.
We recommend asking questions about:
Any necessary vaccines
Visas and permits
Import taxes for high-value items
Insurance
Vaccines and quarantine periods for pets
Restrictions or taxes on shipped household items
Financial Planning
Cost of Living
As we all know, the cost of living varies from country to country, therefore it's important to consider that how you live in Australia could change drastically depending on the country you're moving to. When researching the cost of living, remember to look into things like the average cost of food, rent rates, mortgage costs and utility expenses. It can be helpful to make a spreadsheet comparing costs of your moving country to the costs you pay now to work out what you can afford, avoiding financial stress when you arrive.
Job Market
Ideally, you will move overseas having secured a stable job. However, we understand that this isn't a possibility for everyone. Therefore, it's a good idea to research the job market before you move to see the opportunities that are available and if your experience matches up. If not, you can use the time before you leave to gain more experience or qualifications to ensure you feel confident applying for a new job.
Healthcare
We are lucky here in Australia to have an incredible healthcare system. However, this isn't the case for all countries. As healthcare is essential for ensuring the health and safety of you and your family, it's important to make sure you have this sorted before you leave to avoid stress should you fall ill when you arrive. To prepare, it's a good idea to stock up on any prescription medication you take and to sort out health insurance. We find many of our clients choose private cover as it gives them peace of mind when in unfamiliar territory.
Living Situation
Many of our clients tell us that one of the major stresses of moving overseas was finding a place to live, and that they wish they'd sorted it out before they moved. Therefore, we recommend trying to secure your living situation before you leave if it constitutes.
Selling
If you're a homeowner, it's likely you'll be selling your current home before you move. To be as prepared as possible, it's a good idea to list your property on the market well ahead of your planned move to ensure you aren't rushing your sale and can get the best price possible. We'd also recommend creating a plan of what to do if your home sells quickly or if you don't sell your home in time before moving.
Buying
If you're lucky enough to be in the market to buy a property in your new country, look into getting a mortgage or loan as early as possible. If you're a previous home owner, you'll know the approval process can take a while so it's something worth getting on top of with ample time. To start the process, get in touch with lawyers and Real Estate Agents in your moving destination to ensure you are following processes correctly.
Renting
Renting is one of the easiest living arrangements to organise when moving overseas purely because of the flexibility it gives you. As an expat, renting gives you the opportunity to test out living in different areas, even if you plan on buying in the future.
Moving your belongings
Due to the technicalities of moving your belongings overseas, it's important to work with an experienced company you can trust. Being an international removalists, we have been moving people's precious possessions around the world for over 40 years, taking exceptional care every single time. We understand how scary it can be to put your valuable possessions in the hands of someone else, therefore we provide you with a dedicated, personalised moving consultant who you will work with every step of the way.
Use our Quick Quote tool to get an idea of how much moving overseas will cost, or get in touch if you've got any questions.