Planning a renovation to your home and need to move things out of the way? Wanting to take up an opportunity that requires you to relocate overseas? These and other occasions may require us to move our belongings somewhere safe for a while, and there's no better place than a storage facility. Great for both short and long-term storage, storage facilities, such as the ones from Overseas Packers and Shippers, can offer the perfect solution to your storage needs.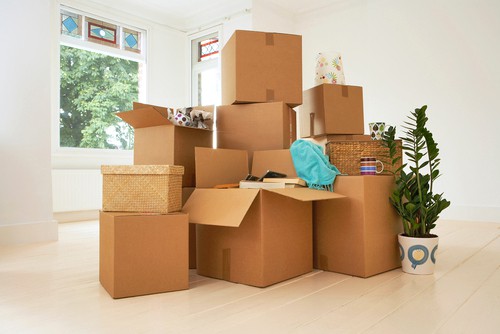 Short-term Storage
Storage is not just for keeping things for the long-term. It's there whenever you need something out of the way, even if it's for a short while.
Renovations, in particular, are times when many homeowners need to shift furniture and appliances to not only have them out of the way but to protect them during the construction as well. Knowing your furniture and appliances are safe until you are ready to put them in a nearly-refurbished area.
Short-term storage can also come in handy when making room for a new arrival. If your family is expecting, you may find yourself needing to empty a room to turn into the baby's room. Instead of stressing about it during this exciting time, put your things in short-term storage to make space now.
Looking to sell your house quickly? Then it may be a good idea to put your non-essential items in storage so you're ready to move after a quick sale.
Short-term storage is also a great place to keep seasonal sporting equipment that you may only use during a short part of the year, so the rest of the year it isn't taking up precious space in your home!
Long-term Storage
Long-term storage is perfect for those moving somewhere for long periods of time, such as if you were taking up a job opportunity overseas for a couple years or moving into smaller accommodation temporarily. Instead of shipping items, some of which may not even work or be the right voltage for the new destination, and then having them shipped back, have them stored in a purpose-built facility instead. They will be ready for you when you come back, or they can be shipped to your destination if you decide to stay even longer.
Store or Throw Out?
Whether you are renovating or getting ready for a big move overseas, this is the perfect opportunity to declutter and get rid of the things you may not need anymore. Have three boxes for store, donate or give away (and if you're in the process of moving, have another for "keep" to help you pack things away as you declutter).
Ask yourself if you have used the item in the last three months and if there are plans to use it within the next three. If it is an item of personal value such as part of a collection, you may want to store it. Donate items that still have life left in them that could benefit someone else. If it would be of no use to anyone and has seen better days, then don't be afraid to throw it out.
Overseas Packers and Shippers Have Your Storage Solution
With storage solutions for both short and long-term, Overseas Packers and Shippers can help safely store your belongings until you're ready for them. When you choose us, you get the added benefit of having your items stored in Australia or in your destination country with them being shipped to you when you decide you need them. We can even pack your items for you before putting them in our storage facility.
For more information about our storage options or to find out more about our other packing and shipping services, contact us today where one of our friendly team members will be able to answer any questions and provide you with a no-obligation quote.