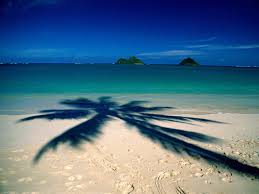 It's getting to that time of year where you might be looking towards the future and wanting to plan a trip for your Christmas break. We have put together 5 holiday destinations located near Australia that might tickle your fancy during the summer.
New Zealand North Island
New Zealand is a great place to escape for a change of scenery. If you keep an eye on flight specials you can even get deals that are cheaper than flying to other Australian states.
If you prefer a warmer climate you will probably want to visit the North Island, where you can visit the steamy Rotorua, the hot water beaches of the Coromandel Peninsula or the beautiful city of Auckland.
New Zealand South Island
If you feel like a more fast paced and chilly getaway you might like to visit Whakapapa in the South Island for some skiing, snowboarding or bobsledding adventures. Enjoy French vibes a little closer to home with Akaroa, a historic French and British settlement nestled 75 kilometres from the city of Christchurch in the heart of an ancient volcano.
Fiji
If you want to be immersed in a location with friendly people, colourful food and tropical beaches, Fiji is a great option for your trip. As well as enjoying the gorgeous beaches and delicious fresh food, you can be part of traditional celebrations and learn about a new culture through song and dance.
Singapore
Feeling edgy for a shopping spree or just want to explore a vibrant city? Singapore is renowned for its world-class shopping, however there are also other great things to do on your trip to this lively city. Singapore's Sentosa Island features a vast list of attractions, including their new Universal Studios, a butterfly park, mega zip adventure, nature discovery centre, cable cars, sky tower, underwater world and dolphin lagoon. If you love animals and adventures you can also go along to a Night Safari tour.
Vanuatu
Vanuatu is a place rich with World War II history and breathtaking scenery. Just a four hour flight from Sydney, Vanuatu offers a paradise of warm beaches, sparkling waters, hot bubbling springs located in the midst of the lush jungle and affordable choices in accommodation.