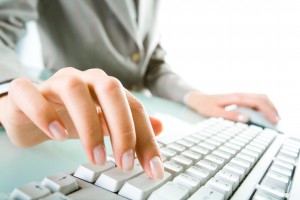 Some people move overseas for work, while others need to find work in their new destination. In this day and age the internet makes it easier for you to set up a career regardless of where you are. This is particularly useful if you haven't quite mastered the language of your new country yet. This article looks at just a few options you might like to consider.
Writer
To be a freelance writer all you really need is writing skills, a computer and an internet connection. There are a variety of niches you can choose from depending on your interests and passions. These include travel writing (particularly relevant if you are moving country), sports writing, arts reviewing, copywriting, news writing and blog writing amongst others. When using websites such as Upwork and Freelancer you will be more likely to attract a decent hourly rate if you have experience as a writer, however you can start at a lower rate and build your experience and rate as you go. If you are already writing for publications and clients you can maintain contact and continue to write for them in your new country.
English Teacher
A highly popular overseas career is teaching English. To teach English in schools in your new country you will need certifications. There are a variety of certifications to choose from which makes it easy for you to choose one that suits you. The most well known accredited courses fall under the acronyms TEFL (Teaching English as a Foreign Language) and TESOL (Teaching English to Speakers of Other Languages). Most course providers offer job boards that allow you to find jobs once you have completed your certifications. Some also provide extra resources to help you find a job in your desired country. Once certified you will be able to teach English in most countries.
Photographer
Photographers can operate in a similar way to writers. So long as you have a decent camera, editing software, a computer and an internet connection you will have an array of opportunities at your fingertips. Some ideas you might like to consider include wedding photography, travel photography, sports photography and photography for small businesses such as fashion stores. To find projects you can keep an eye on job boards, use websites such as oDesk or approach potential clients in your new country.
Web Developer
A web developer provides services to build and maintain websites for people. This involves building the website from the ground up, creating the site layout and functions and ensuring the website meets the needs of the client. This career is carried out online and is therefore not tied down to a specific location. If you need to meet with a client this can be done over Skype or Google chat. If you don't have an established client base before you move you can use online freelance job pools such as Elance to start building your client base.
Graphic Designer
Whether online or offline, many people rely on Graphic Designers to create visually appealing material for their business. If you are a Graphic Designer, moving country doesn't mean you need to find a new job. If you have an internet connection and computer you can maintain your client base and pick up more clients in your new destination. You can also find freelance work from online websites such as Elance, oDesk and job boards.
Whether you are a writer, an English teacher, a photographer, a web developer or a graphic designer, your career is not dependant on location. If you have an internet connection, a computer and the relevant equipment you can set yourself up in any location. It will take hard work, but if you have the drive and motivation you will soon be set up in your new country. If you choose to set yourself up as a freelancer in another country you will need to figure out how much tax applies and how to pay it. Once that is figured out you are ready to work!