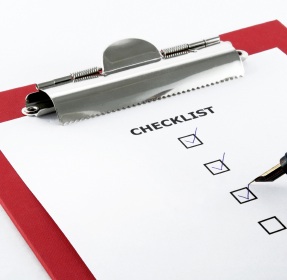 When you are moving overseas there are a lot of things to remember. Amidst the growing list of to dos, you may lose sight of some simple details you need to take care of before you leave. This article looks at a few of the minor details that might slip by the wayside.
Register your travel and contact details
Before you travel you should register your travel and contact details. This can be done online through the Government Smart Traveller website. The purpose of this is so that you will be easier to contact in an emergency such as a natural disaster, civil disturbance or family issue. The information you provide to this website is protected by the strict Australian privacy laws.
Check Your Electoral Responsibilities
If you wish to vote while you are overseas you will need to fill out a form relevant to your situation. If you are moving overseas for a short period of time and plan to return to your address in Australia you will need to fill out an overseas notification form, or a enrol to vote for federal elections from outside Australia form if you are not already enrolled in Australia. For those living and working outside Australia you can register as an overseas voter if you plan on returning within six years. For more information about voting while overseas visit the Australian Electoral Commission website.
Health Checks
Before moving overseas you should check whether there are any health issues in the country you are moving to. Do you need any vaccinations or medication to protect yourself against viruses or diseases present in the country you are going to? You should see your doctor at least 6-8 weeks before you leave to find out if any health checks or vaccinations are required.
Return borrowed items
Overtime you may have borrowed items from neighbours or friends that have accumulated in your belongings. Remember to return these to their rightful owners before you leave.
Cancel subscriptions/ongoing payments
It can be easy to forget about those magazine subscriptions, lawn care or cable subscriptions that have become ingrained in your lifestyle. Make sure you cancel payments and subscriptions to avoid unnecessary bills and annoyance when you leave.
When you are packing for a trip you often get the feeling that you have forgotten something. When you are moving this feeling can often be intensified due to the amount of things you need to remember. Don't stress out, just take a deep breath and make a list of things you need to do before you leave. If you forget a minor detail it's not the end of the world, we have simply written this article to help you avoid inconveniences during your big move.