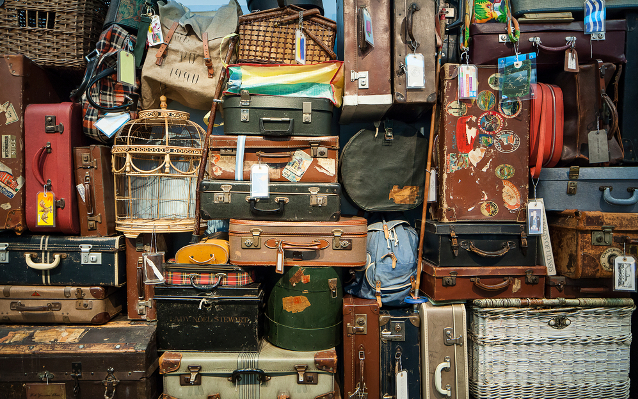 Getting a job in another country doesn't have to be some vague and far off idea. If you want to spend  time overseas, there are a range of jobs that are perfect for travellers and expats. We have done our research and listed our top 12 below as a starter's guide to working abroad. It's easier than you think to make your dream a reality.
Tips to get you started
Storage
Sell and get rid of anything you don't want or need!
If you are moving overseas for a short time, put your belongings into storage rather than shipping them overseas with you. It will save you time and effort.
If you don't know where you will be living, keep the majority of your possessions in storage until you confirm your new home. This will help you avoid the 'running around like a headless chicken' moment when you realise you have nowhere to put your things when they arrive.
If you want to travel long term but won't be staying in the same place, sell items you don't want and put bulky items into storage so you can travel freely.
Shipping
If you have a few boxes you can't live without, it's easy to hire a shipping company to move them overseas with you. To make things simpler for yourself, keep the company's contact details on hand for if/when you decide to move back.
If you are planning on staying overseas for an extended period of time and want to take your possessions with you, make sure you organise shipping well in advance to give yourself plenty of time to prepare.
Money
Be sure to budget for emergencies and unexpected situations (like being without work) when you are planning.
If possible, keep some money in your home country ready for your return.
Give yourself plenty of time to talk to your bank about setting up an overseas account and transferring funds before you leave.
Safety
Be sure to keep your family or close friends up to date on your whereabouts during your overseas stay.
Use a resource like Smart Traveller to check the safety and any issues in the country you wish to move to.
Overseas Job Opportunities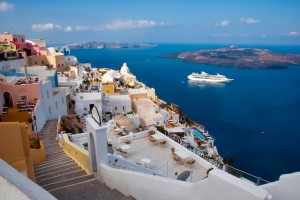 1. Cruise
Give in to the travel bug and get to work on a cruise ship. No matter what your forte is, there's a little something for everyone. Cruise ship jobs range from beauty, fitness and entertainment to child care, IT and photography. If you don't have anywhere to keep your belongings many shipping companies offer secure storage options so you can travel without the baggage.
2. Luxury Yacht Crew
If you want to use your sea legs on a smaller boat, luxury yachts give you the opportunity to see the most beautiful parts of the world. Skills that give you an advantage when applying for yacht jobs include cooking, cleaning, bartending, first aid, child care and mechanics. It's also beneficial to have a STCW 95 Certificate.
3. Global house sitting
Want to explore different corners of the globe while enjoying homely accommodation for free? House sitting has become a popular way to live overseas on a tight budget. Home owners need responsible people to look after their property and pets while they are away, and that's where you come in. House sitting may involve anything from cleaning, to gardening, to caring for pets. Some popular websites that connect house sitters with home owners are Trusted House Sitters, Mind My House and House Carers. This job suits travellers who don't have many possessions to take with them as each stay may last anywhere from one week to a few months, or even a year if you are lucky. You may like to look into storage options before you leave or sell and give away your belongings.
4. Charity work in Africa
Travel and make a difference with volunteer charity work in Africa. Although this will require you to do some fundraising, or have some savings to live off, it is a rewarding experience for both you and the communities you will work in. Learn, help and connect on an adventure you will never forget.
5. Fruit Picker in New Zealand's Bay of Plenty
Pick fruit in New Zealand's scenic Bay of Plenty, work in Italy's vineyards or work the farms in Portugal's gorgeous countryside. Farm work allows you to explore countries and see places outside the usual tourist routes. Prepare to get your hands dirty and enjoy the great outdoors!
6. Tour guide
There are a range of paid and unpaid tour guide positions, particularly for English speakers, throughout countries around the world. If you are great with people and don't mind a bit of public speaking this job is right down your alley. Some organisations require experience or training from applicants but there are also opportunities to learn on the job. I can't think of a better way to learn about a country than to experience it first hand and teach others. Can you?
7. Teach English – pretty much anywhere!
With a TESOL or TEFL course up your sleeve, the world is your oyster. English teaching jobs are in good supply across the globe in Asia, Africa, Europe and Latin America. If you want to move overseas this is a great way to find a stable job, meet new people and become part of a fun team.
8. Busking
Busking isn't just a matter of putting out your hat and attempting to entertain. You will need confidence, a unique skill and a lot of practice to grab attention – especially in the cities. If you get this right, you can enjoy doing what you love and being your own boss. Some areas require a permit for street performance, so be sure to check local regulations to avoid trouble.
9. Au Pair
Au Pairing will have you completely immersed in a culture from the get go. As an au pair you will live in a supportive and homely environment with a host family while you take care of their children. This job involves taking part in family activities and most aspects of child care. Your responsibilities may include transport, homework assistance, cleaning and preparing meals and snacks for the children.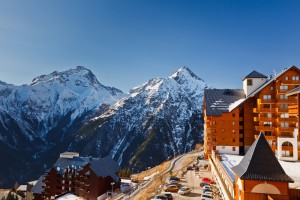 10. Working in the French Alps
Fancy working in the French Alps? Ski Jobs France offer programs to help Australians, New Zealanders, British and Canadians make their dream working holiday a reality. Jobs include anything from sales assistants to technicians, drivers, bar staff and receptionists.
11. Bar staff
Whether serving a mojito in Miami or a pint in the UK, working behind a bar is popular for travellers and a lot of fun if you don't mind the ruckus. Those who don't have experience can get trained on the job, but if you have time it is worth gaining some bar skills before you move. Check if your local pub or bar is in need of an extra hand.
12. Volunteer overseas conservation jobs
Do you love animals and want to work in some of the most beautiful destinations in the world? There are a wide range of incredible volunteer opportunities that you may not have even thought of. Try your hand at working with elephants in Thailand, helping turtles and releasing Macaws in Costa Rica, studying dolphins in Croatia and monitoring animals on the Big Five Game Reserve in South Africa.
Have you worked overseas? We would love to hear about your experience in the comments section below. Happy travelling!