Need to send a small shipment back home?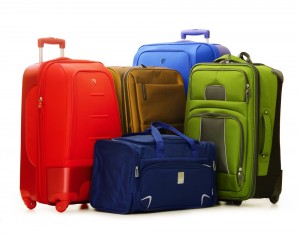 Moving overseas or travelling with excess baggage doesn't have to be difficult. Overseas Packers & Shippers offers a range of personalised excess baggage shipping services to meet the needs of people wishing to only send a few boxes overseas.
Whether it is your computer, books, bicycle, clothes, and other indispensable items that won't fit in the overhead airline locker – talk to us about how we can custom pack your personal effects and get them home safely.
We take the pain and hassle out of moving your personal effects around the world. With our excess baggage shipping there are no check in queues, no oversize restrictions and no unexpected charges. Instead, you receive a reliable service that saves you time, effort and money for a smooth overseas move or trip.
Shared Services
Our shared container shipping is perfect for excess baggage because it allows you to send a small amount of belongings without having to pay for a full load. We operate this service regularly and can ship a small or large amount for you.
Air Freight
If you will need your excess baggage immediately upon arrival, you might like to consider using an air freight. The average transit time for items being moved via air freight is approximately 7-10 days (door-to-door).
Your belongings can be moved via our regular shared services or air freight – depending on your urgency and budget. This service generally benefits international university students, backpackers and tourists who have been in Australia for an extended holiday.
Our excess baggage shipping service provides a competitive solution and what's more Overseas Packers & Shippers are one of the few companies in Queensland accredited with the prestigous FIDI Faim so your belongings could not be in safer hands.
Click on the Quick Quote button to the right and enter your package details to receive a fast response to your request or call our one of our friendly Moving Consultants who in most instances will be able to provide you with an instant quote over the phone.